Gear Motor
ZHAOWEI has designed and optimized precision spur gears and planetary gearboxes that can be customized for the desired motors, such as DC motors, BLDC Motors, stepper Motors, Coreless motors etc. There are three different transmission changes available for the gearbox structure:two-stage,three-stage and four-stage.Depending on you unique requirements,you can choose the reduction ration,output speed and torque.
Motor Type :

Worm Motor
Gear Type :

Planetary Gear
Spur Gear
Plastic Gear
Metal Gear
Diameter
Voltage Range
(V)
Rated Speed Range
(rpm)
Max.Torque Range
Reduction Ratio
Specification
(mNm)
(gf.cm)
Plastic
Metal
3.4mm
3V
customization
4.90mNm
50gf.cm
5-625
Details
4.3mm
3V
customization
13.72mNm
140gf.cm
6-1296
Details
6mm
3-12V
4-1563rpm
24.51-58.83mNm
250-600gf.cm
4.8-1707.9
Details
8mm
3-12V
14-3361rpm
4.90-73.55mNm
50-750gf.cm
3.6-809.1
Details
10mm
3 - 24V
17-3917rpm
49.03-980.7mNm
500-1000gf.cm
3-809
Details
12mm
3-24V
6-1875rpm
1.96-198.13mNm
200-2000gf.cm
4-1296
Details
16mm
3-24V
6-1875rpm
294.2-490.33mNm
3000-5000gf.cm
4-1296
Details
20mm
3-24V
6-1875rpm
588.4-980.66mNm
6000-10000gf.cm
4-1296
Details
22mm
3-24V
6-1875rpm
784.53-1470.99mNm
8000-15000gf.cm
4-1296
Details
24mm
3-24V
6-1875rpm
1470.99-1961.32mNm
15000-20000gf.cm
4-1296
Details
28mm
3-24V
5-1658rpm
1470.99-3922.65mNm
15000-40000gf.cm
4-1296
Details
32mm
3-24V
7-469rpm
2941.98-4903.31mNm
30000-50000gf.cm
16-1078
Details
38mm
3-24V
4-1525rpm
7845.29mNm
80000gf.cm
4-1526
Details
ZHAOWEI Modular Gear Motors Family
ZHAOWEI focuses on theoretical and technological research in the field of micro drive system,By integrating R&D capacity and experience in precision gear parts,micro transmission modules,and electronic drive systems,ZHAOWEI continues creating innovative products and making break throughs to provide customers with better drive solutions.
Precision Gearbox
ZHAOWEI Develops high performance modular gearheads to complement each of its motor technologies, From high torque planetary technology in a variety of materials to low backlash supr gears, ZHAOWEI has the right solution
Exceptional material combination and an optimum price-performance ratio.
Planetary Gear Series
Module
Voltage
(V)
Reduction Ratio
Rated Speed(rpm)
Rated Torque
(gf.cm)
Overall Length
(mm)
MD004004
3V
6-1296
customization
140gf.cm
11.78-16.32mm
PD006006
3-12V
4.8-1707.9
4-1563rpm
250-600gf.cm
23.7-30.9mm
PD008008
3-12V
3.6-809.1
14-3361rpm
50-750gf.cm
23.1-31.2mm
PD010010
3 - 24V
3-809
17-3917rpm
500-1000gf.cm
24.7-34.0mm
PD012012
3-24V
4-1296
6-1875rpm
200-2000gf.cm
24.5-35.9mm
PD016016
3-24V
4-1296
6-1875rpm
3000-5000gf.cm
38.4-48.3mm
PD020020
3-24V
4-1296
6-1875rpm
6000-10000gf.cm
42.7-58.6mm
PD022022
3-24V
4-1296
6-1875rpm
8000-15000gf.cm
57.5-79.4mm
PD024024
3-24V
4-1296
6-1875rpm
15000-20000gf.cm
49.3-69.45mm
PD028028
3-24V
4-1296
5-1658rpm
15000-40000gf.cm
58.1-83.6mm
PD032032
3-24V
16-1078
7-469rpm
30000-50000gf.cm
78.2-98.2mm
MD038038
3-24V
4-1526
4-1525rpm
80000gf.cm
87.7-126.7mm
High precision and low noise outstanding applications.
Spur Gear Series
Module
Model
Reduction Ratio(rpm)
Max.Torque Range
(kg.cm)
Motor Type
Specification
16mm Spur Gear Motor
MC016
13-1064:1
0.2-1.2 kg.cm
Brushed DC Motor,Brushless DC Motor,Stepper Motor,Coreless Motor
20mm Spur Gear Motor
MC020
10-736:1
0.5-2.5 kg.cm
Brushed DC Motor,Brushless DC Motor,Stepper Motor,Coreless Motor
24mm Spur Gear Motor
MC024
13-1064:1
0.7-9.0 kg.cm
Brushed DC Motor,Brushless DC Motor,Stepper Motor,Coreless Motor
28mm Spur Gear Motor
MC028
13-764:1
1.0-4.0 kg.cm
Brushed DC Motor,Brushless DC Motor,Stepper Motor,Coreless Motor
37mm Spur Gear Motor
MC037
12-1049:1
3.0-9.0 kg.cm
Brushed DC Motor,Brushless DC Motor,Stepper Motor,Coreless Motor
37mm Spur Gear Motor (Eccentric shaft)
MC037E
15-1236:1
0.5-2.5 kg.cm
Brushed DC Motor,Brushless DC Motor,Stepper Motor,Coreless Motor
Customisation
ZHAOWEI develops high performance modular gearheads to complement each of its motor technologies.From high torque planetary technology in a variety of materials to low acklash supr gears,ZHAOWEI has the right solution.
Drive Electronics
ZHAOWEI offers a broad selection of motors with integrated electronics. Our Speed Control Systems are suitable for drive systems with speed control and our motion control systems are the ideal solution for precise rotational speed control or positioning tasks. For higher positioning and speed control,ZHAOWEI provides a wide range of encoders to combine with the complete portfolio of ZHAOWEI DC, brushless, stepper motors and planetary gear, spur gear, and plastic gear, metal gear. All in all, our range of motors with integrated electronics includes motors for an extremely wide variety of application scenarios in the smallest of spaces.
Magnetic and optical incremental encoders
Incremental encoders with high accuracy with modular design
The incremental encoders from ZHAOWEI are constructed according to optical or magnetic principles as well as in a single-chip version. The encoder supplies two 90° phase-shifted square wave signals with up to 10,000 pulses. In the 3-channel version, an additional index pulse is available per motor revolution.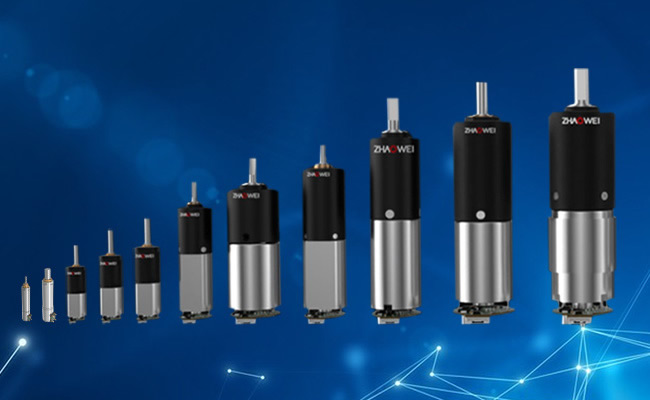 Absolute encoder for commutation, rotational speed control and position control
Absolute angle information immediately after switching on
In combination with the ZHAOWEI DC-motors, the absolute encoder is ideal for commutation, rotational speed and position control. Absolute means each shaft position within a revolution is assigned a unique angular value through the encoder.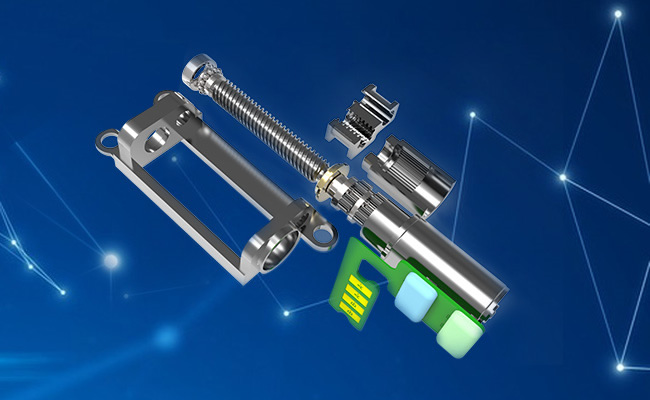 Speed Controller and Motion Controller
ZHAOWEI speed controller are specifically designed to get the most out of ZHAOWEI DC and Brushless Motors
The are compact and easy to use and provide precise and efficient speed control.The individual drive parameters are simple to ajust via a computer and the free ZHAOWEI Motion Manager Software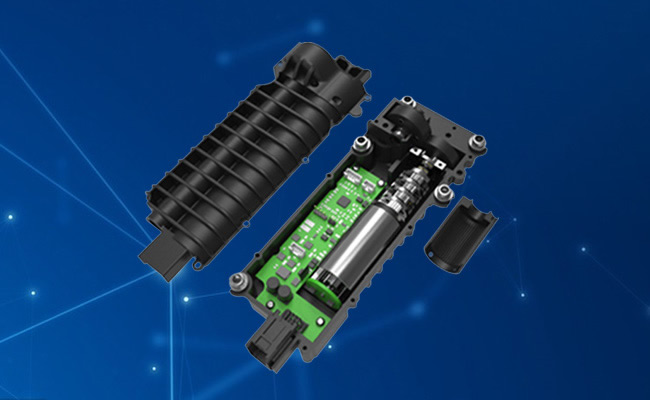 Discover solution for all markets areas
The automotive industry places high demands on electromechanical drives: compact, energy-efficient, and low-noise. We develop optimally adapted micro drive systems together with you for your innovative safety and comfort functions in future vehicle models.
The smart networking and automation of different devices and functions noticeably increase living comfort around the house and garden and make everyday life easier. In the networked home, for example, intelligent sensors record important data for the automatic control of heat, light, and electricity. Microdrives regulate the radiator temperature accordingly or close the shutters.
Mobile communication in the form of voice, data, and videos is becoming increasingly important. In addition, new standards such as 5G network vehicles or industrial machines with their control centers and thus ensure efficient processes. There are two areas of application for electromechanical drives in particular in the telecommunications industry: Gear motors for aligning cellular and satellite antennas.
Various actuators and sensors are integrated in automated manufacturing applications. The linking together of these components and the commissioning of the systems must take place simply and quickly. ZHAOWEI drive systems can be configured conveniently and integrated easily and securely using standardised interfaces.
Microdrives for pumps, hand-held tools, lab automation, respiratory devices, and ventilators. ZHAOWEI DC motors are reliable, low-vibration, and sterilizable. They provide all these features yet maintaining high power density and efficiency levels.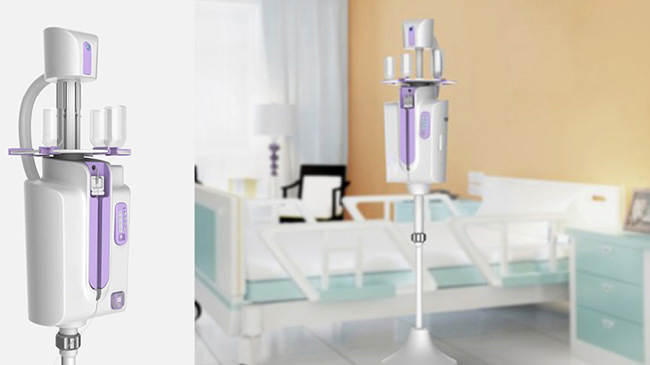 Electronically controlled movements can be found almost everywhere. The huge variety of miniature motors mirrors the broad spectrum of potential applications. In the field of miniature drives in particular, ZHAOWEI offers a range of powerful standard products that can easily master tasks in everyday Consumer electronics applications.
Industrial machines are becoming ever more complex with regard to functionality and design, while their size remains the same. ZHAOWEI motion control systems provide the full range of functions of complete positioning systems with minimum space and wiring requirements. They feature high power density, high torque density, fast acceleration, high efficiency, and an extremely long operating life cycle.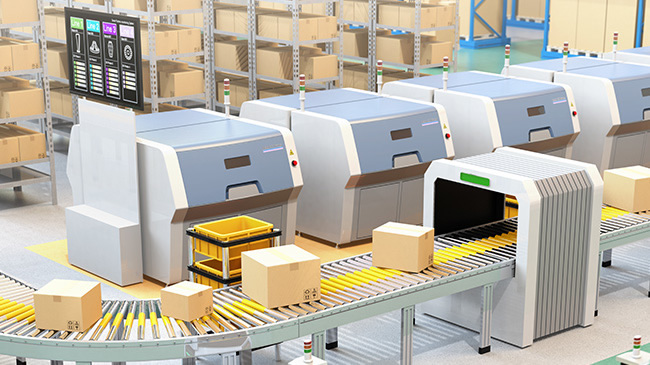 Future Innovation Markets Highlights