Brushed DC Gear Motor
ZHAOWEI provides many Brushed DC Motor samples for customers to reference, and with a specific reduction ratio of the gearbox or the corresponding encoder, rapid integration and design of DC Motor Solutions that meet or exceed customer needs. Our brushed DC Motors can be customized in the range of 1.5 ~ 36V and 40~100,000rpm, and are fully used in the fields of smart hom e appliances, automotive, Telecommucation,Consumer Electronics,medical healthcare,robotics and power tools,
Customization Range:
Additional voltage types
Connecting cables (PTFE and PVC) and connectors
Configurable shaft length and second shaft end
Modified shaft dimensions and pinion configurations such as flats, gears, pulleys and eccenters
Extended temperature range
Vacuum compatibility (e.g., 9-5 Pa)
Modifications for high speed and / or high load applications
Modifications for motors with increased electrical or mechanical tolerance requirements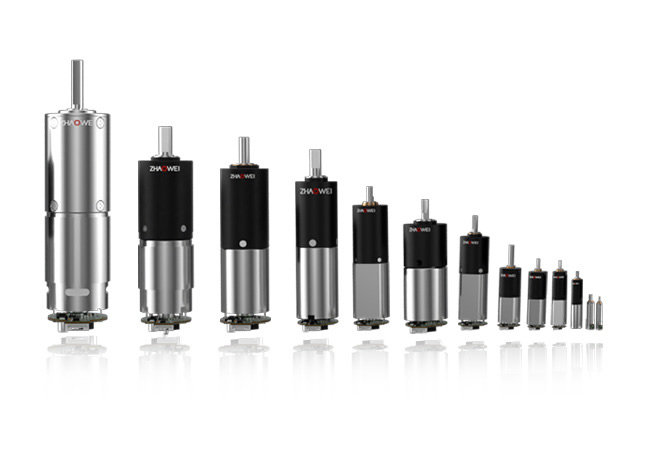 Modular DC Gear Motor
Diameter
Voltage Range
(V)
Rated Speed Range
(rpm)
Max.Torque Range
(mNm)
Reduction Ratio
Motor Type
Specification
Plastic
Metal
8mm
3-12V
14-3111 rpm
4.90-73.55mNm
3.6-809.1
Brushed DC Motor
Details
10mm
3-24V
17-3917 rpm
49.03-98.07mNm
3-809
Brushed DC Motor
Details
12mm
3-24V
6-1875 rpm
1.96-198.13mNm
4-1296
Brushed DC Motor
Details
16mm
3-24V
6-1875 rpm
294.2-490.33mNm
4-1296
Brushed DC Motor
Details
20mm
3-24V
6-1875rpm
588.4-980.66mNm
4-1296
Brushed DC Motor
Details
22mm
3-24V
6-1875 rpm
784.53-1470.99mNm
4-1296
Brushed DC Motor
Details
24mm
3-24V
6-1875rpm
1470.99-1961.32mNm
4-1296
Brushed DC Motor
Details
28mm
3-24V
5-1658rpm
1470.99-1961.32mNm
4-1296
Brushed DC Motor
Details
32mm
3-24V
7-469 rpm
2941.98-4903.31mNm
16-1078
Brushed DC Motor
Details
38mm
3-24V
4-1525rpm
7845.29mNm
4-1526
Brushed DC Motor
Details
Part Customized Products
Fit Customer Requirements
Our Products
From off-the-shelf gear motor, components to fully validated and tested complex mechanisms, choose our gearbox with dc motor inline, encoder, controller, and drive systems partner you can trust.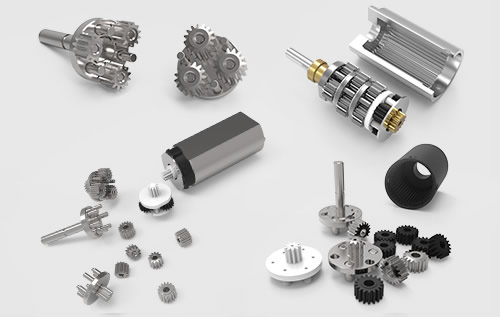 Planetary Gears
ZHAOWEI developes high performance modular gearheads to complement each of its motor technologies.
From high torque planetary technology in a variety materials, to low backlash spur gears, ZHAOWEI has the right solution.The all metal or plastic input-stage geartrain assures extremely quiet running.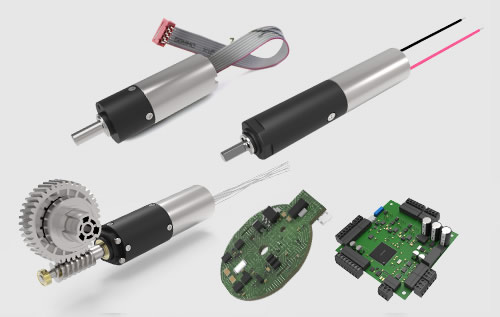 Motors and Drive Electronics
Iron-core, coreless and brushless DC motor technologies in a wide range of form factors and sizes, with off the shelf sampling.
For higher positioning and speed control, ZHAOWEI provides a wide range of encoders and controllers to combine with the DC-, brushless, and stepper motors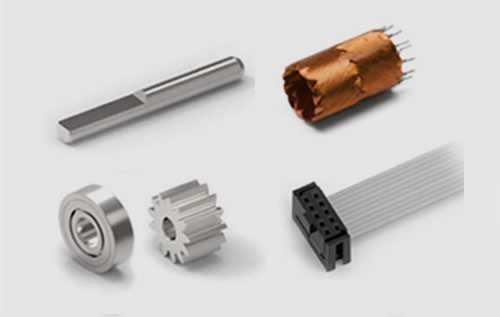 Custom Assemblies
Shaft: Length, Diameter, Type D, Thread.Winding: Wire Diameter, Number of Turns, Temperature Range.
Bearing: Rolling Bearing, Plain Bearing.
Electrical Connection: Lead Length, Size, Material, Connector Specification. Flange: Mounting Boss, Thread, positioning locking screw hole.
Output element: pinion, pulley
According to the needs of different customers, ZHAOWEI can change the output parts structure, internal process parameters, electrical connection, and other factors (for example heterosexual shaft, high-speed bearing, flange thread connection, special cable, etc.) You bring great convenience and deliver the products you need on-time more reliably and efficiently.
From Zero to N Complete products Solutions
01

Professional Solutions

ZHAOWEI professional R&D team provides market-oriented and customer-based options in order to offer cost-effective solutions according to customer needs.
03

Exclusive Design

ZHAOWEI offers customizable services If standard products do not meet customers needs; we can modify the standard product or develop new products to meet specific needs.
05

Automated Production

ZHAOWEI owns more than hundred automated production lines which provide high-quality, high-efficiency and high-stability in mass production.Standard products delivered in 15 daysand customizable products delivered in 30 days.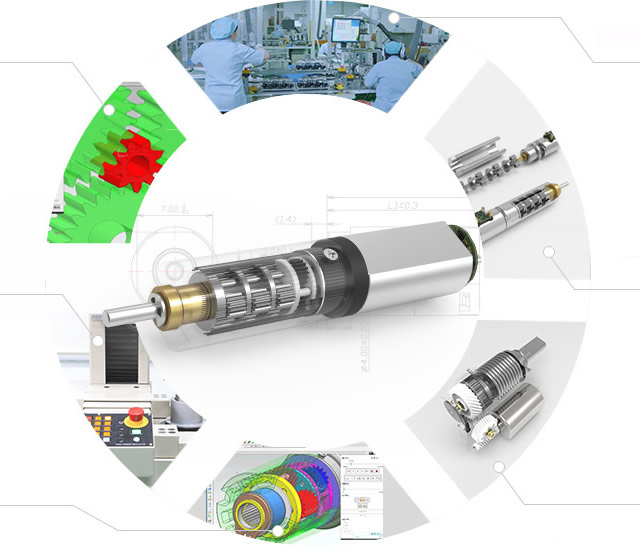 02

Product Options

ZHAOWEI is able to accurately and effectively meet any challenging orders with prototyping and rapid product design implementation and to provide best solutions for customers.
04

Standard Gearbox

ZHAOWEI has hundreds of thousands of sets of motor molds covering a wide range of micro motor and gearbox products, which enables customers to exactly get expected products from an off-the shelf solution
06

Follow-up Services

ZHAOWEI professionally trained after-sales service team owns rich project management experience to follow up timely of customer demands.
Micro dirves are widely used in all walks of life
you can provide you product requirements to our marketing and sales staff,and we will select or design suitable combinations

car flip logo, automotive tailgate, car spolier,EPB,car flush door handle,charging pile actuator, automotive roof monitor, two-wheeler ABS,electric bicycle battery lock

glasses focus adjustment,VR headset ipd adjustment,pop-up phone camera,rotating phone camera,motorized pan & tilt head

robot vacuum,vacuum cleaner,TV pop-up camera, rotating screen, extendable soundbar, frudge door opening and closing,electric curtain,door lock,smart rotating speaker,sensor trash can flip Lid,smart toilet lid, standing up desk

base station antenna,antenna remote electrical tilt actuator, video conference equipment

Virtual Reality Drive
glasses focus adjustment,VR headset ipd adjustment

Beauty and Health Care, Sports Drive
foot massageers,massager,water flosser,fitness equipment,skincare devices, kids abdominal massage