YASDA 640V
YASDA Super High-Speed Machining Center is suitable for optical molds processing, semiconductor processing, high hardening processing (HRC65), high precision multi-cavity molds processing, and molds with highly polished processing. The temperature control system protects machines from the ambient temperature.
AgieCharmilles CUT 1000 OilTech
The CUT1000 has automatic wire change (AWC) technology and allows Schawnog to pre-install various electrode wires of different diameters (such as 0011mm) in it, and will select the electrode wires according to the required contour accuracy for cutting. The IVU system makes it possible to any reference the workpiece or hole centering. corner detection, internal or external centering between two faces, the distance between holes, centering. dimensions, it can obtain reliable processing results.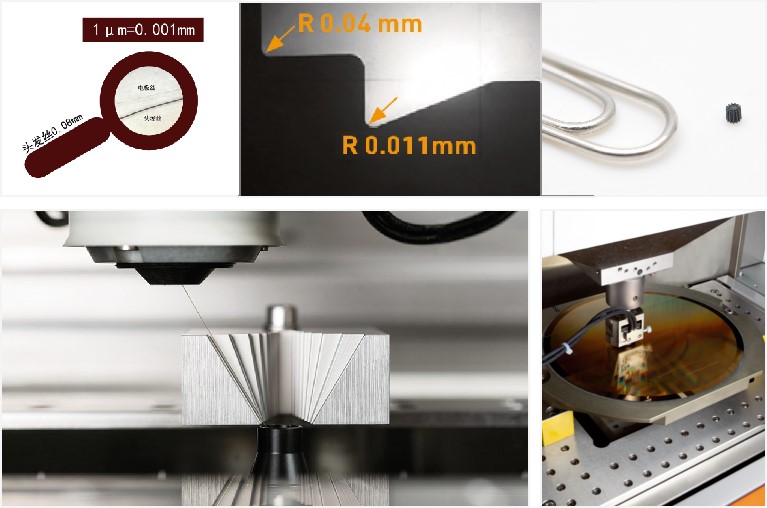 Japan HAMAI Gear Hobbing Machine
HAMAI Is a professional manufacturer of small gear hobbing machines, providing professional and personalized processing machines in the fields of semiconductor material processing, gear processing and measurement, and metal mold making. The 60SP- ELT adopts horizontal gear hobbing, the cutting powder can be directly eliminated from the machine, which can greatly reduce the faults caused by powder chips. The rotation of the hob shalt is 5,000RPM,which can shorten processing time and improve processing efficiency.