Fast Forward Automotive Solutions
Micro drive system for the mobility of the future.
We move the future. With intelligent drive solutions that improve performance through their innovative power and dynamics. Here, ZHAOWEI is on hand as a system supplier for individual solutions in the automobile industry.Tuned to its customers' needs and quickly integrated into production.
Electric drive systems are defining the future of automotive progress. As one of the preferred technology partners, we support customers in the automobile industry with motor and drive concepts designed to reduce emissions. In the pioneering area of electric mobility, ZHAOWEI provides integrated system solutions to create customized micro gear drives.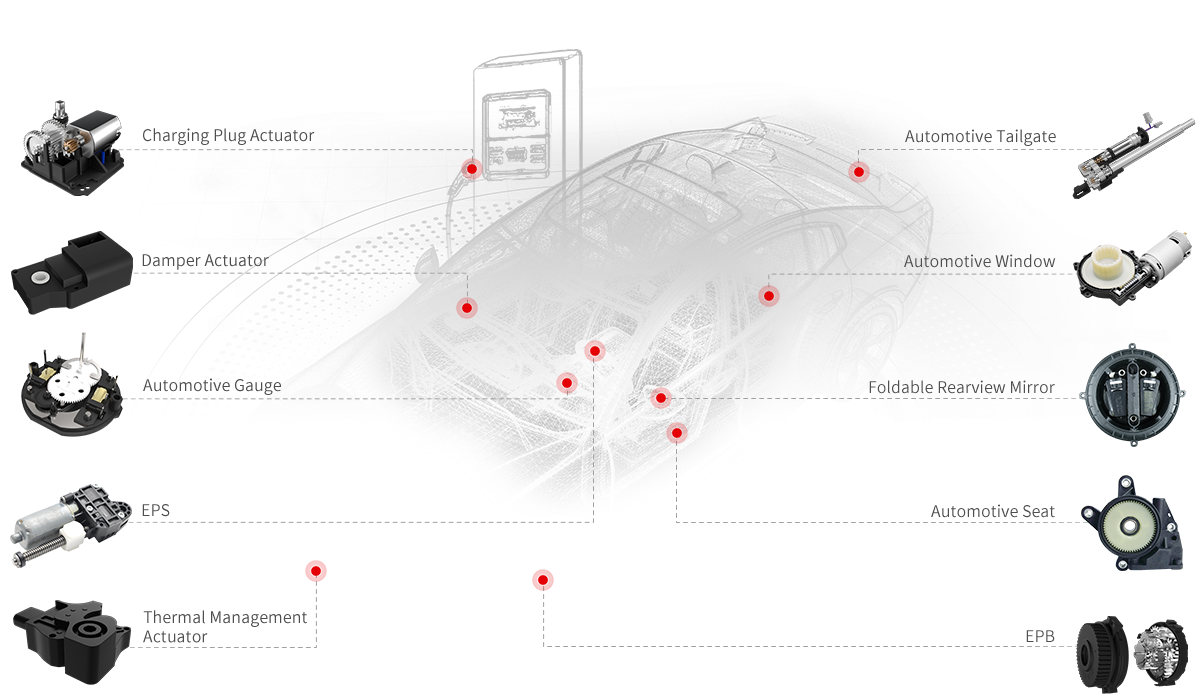 ZHAOWEI for the automotive of the future. Vehicle and drive concepts that can lower emissions depend on integrated system solutions. ZHAOWEI, as a preferred technology partner to the automobile industry, already has a portfolio that provides solutions for the mobility of the future. Typical examples include the temperature control of batteries and power electronics and the air conditioning of the vehicle interior. In addition, specific lubrication and temperature control in the drive train along with gear shifting and actuation are also guaranteed. ZHAOWEI Technology and Innovation Development tackles the themes of the future such as electro-mobility and self-driving vehicles. We identify and examine technical trends – both in our own core markets and also in other application areas.
The ZHAOWEI Corporate Philosophy
Values and aspects that are important to us
Automotive Areas Highlight Topics
A silent revolution is transforming the Automotive industry, changing the whole ecosystem of vehicle architectures, transforming the vehicle into a smartphone on wheels.
ZHAOWEI provides scalable end-to-end solutions, translating customers' needs into efficient and secure cross-domain platforms that allow for high re-use across carlines. We cover all functional areas in the vehicle, from User Experience in the cockpit, to Automotive Driving and Safety and Motion functions. Please find an overview of our products for the different functional areas that can be combined for efficient end-to-end and cross-domain solutions services in this field to meet performance requirements in reducing speed, increasing torque and improving transmission empowering a seamless user experience.