Electric Grippers Drive System
With the continuous development of automation technology , more and more complicate production and manufacture procedures are carried out by the automated machines. As one of the important automated equipment, electric clip is widely applied in the recent manufacture, featuring high reliability, high precision and high responding speed.
In today's society, the automation technology is developing rapidly, electric clip can help people complete work with high complexity coefficient. While during the operation, a precision controller is needed to control the electric clip to move.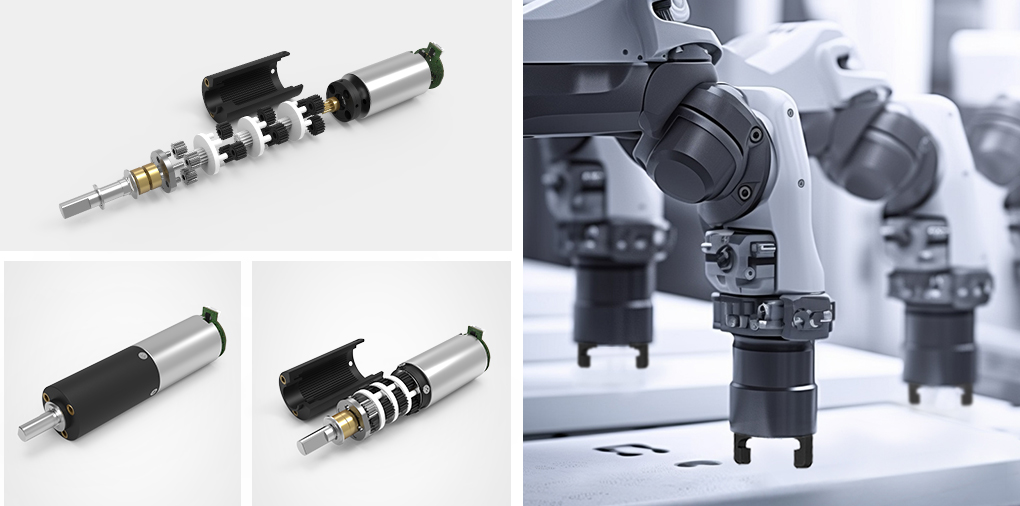 Based on a variety of technical means including gearboxes design, simulation analysis and noise analysis, ZHAOWEI puts forward a drive system solution for the electric clip. By optimizing the method of drive and control and increasing the output power of the clip strength, it effectively solves the problems of compact use and loud noise during the operation of the electric clip.
ZHAOWEI is a professional partner of our customers' micro drive system. We provide our customers with professional and customized solutions to help upgrade their products. For more details, please consult the online customer service on our website.