Rotating Motor Gearbox
Voltage

3.0-7.0V

Noise

50DB (test in 10cm)

Direction of Rotation

cw&ccw

Stroke Time

0.8-3S

Frequency

24000PPS

Stroke

0-3600°

Torque

600gf.cm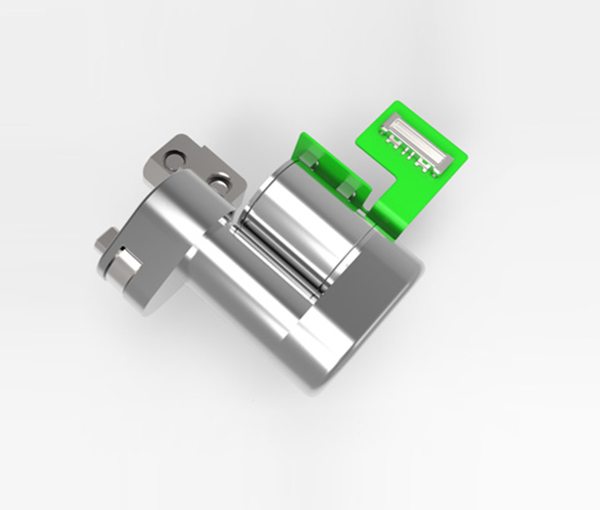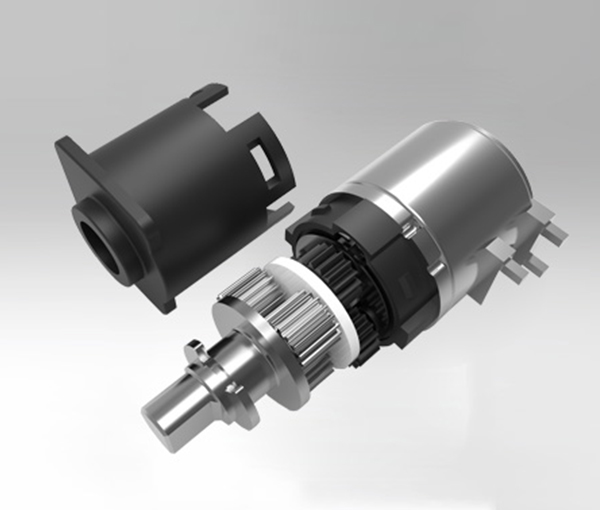 Introduction
The rotating gear motor adopts planetary gearbox, parallel shaft gears, stepper motor, retaining bracket, and rotating shaft to drive the components rotating, which is suitable for mobile phone front camera rotation, laptop front camera rotation, laptop screen flip, automotive HUD screen flip, robot head rotation, etc.
Application Example: Mobile Phone Rotating Camera
ZHAOWEI has developed a 6mm planetary gearbox for mobile phone cameras. The whole gear drive module is compact enough to fit in the small space of a mobile phone.
Challenge: The planetary gearbox must be miniature enough to fit with the mobile rotating camera module.
Technical Points: The planetary gearbox and stepper motor jointly drive the rotation of the camera lens. Temperature tests and high humidity tests have been conducted for reliable product performance.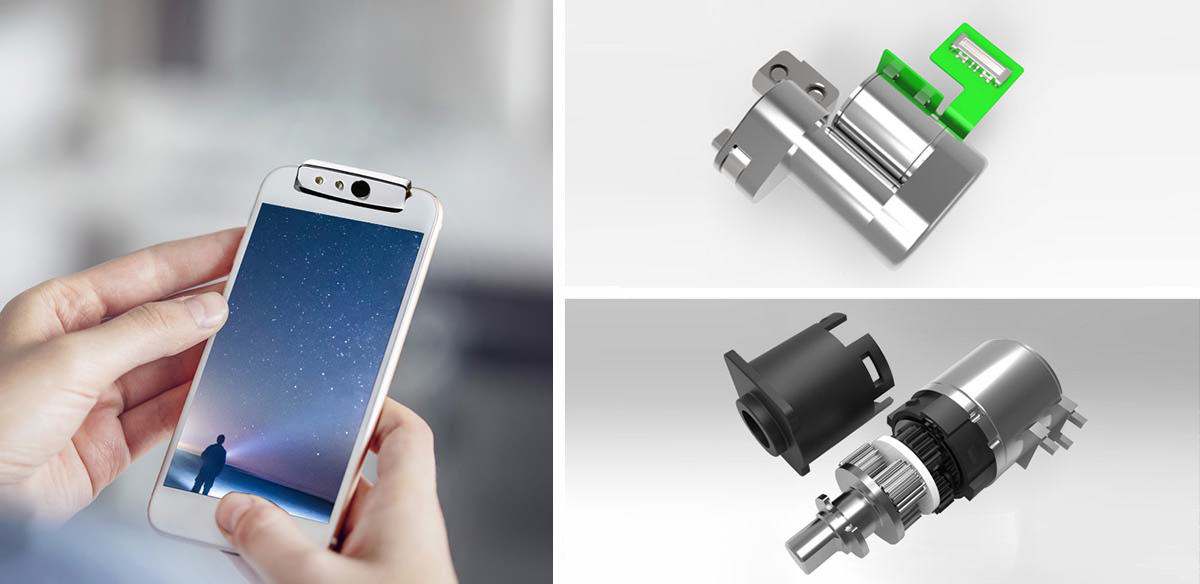 Stepper Gear Motor Products