Smart Door Lock Actuator Motor
Voltage

5V (customizable)

Load Current

850mA MAX

Rated Speed

31±15%rpm

Rated Torque Max. (gf.cm)

1500g.cm

No-load Speed

36±15%rpm

Reduction Ratio

157.2 (customizable)

Noise

60dB MAX
The above parameters are the product performance range (for reference only). Didn't find what you want? Tell us your parameter requirements and we will provide you with customized solutions.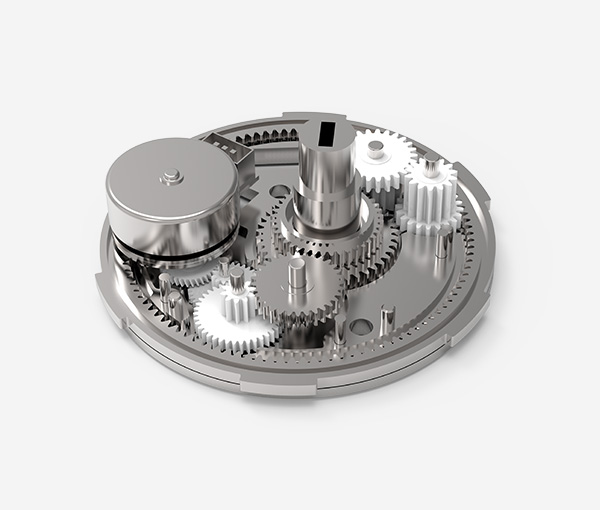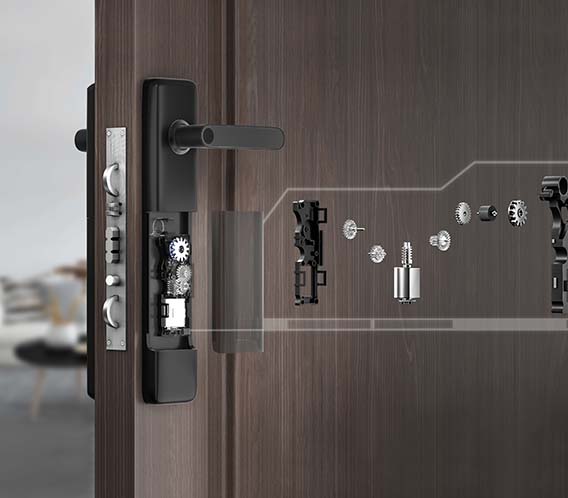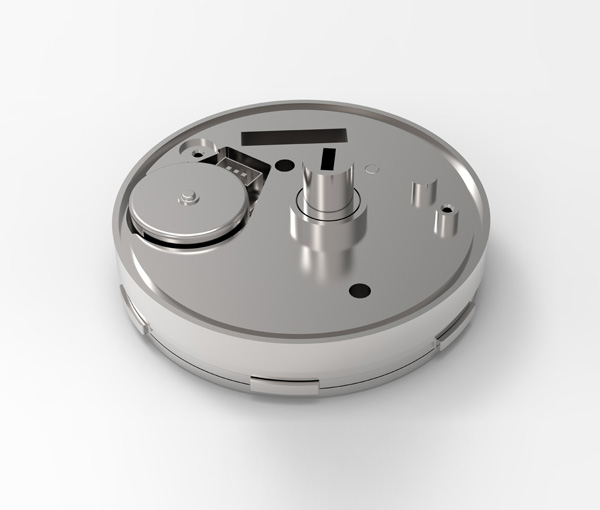 Overview
With progressive developments in IT and wireless-communications technology, the concept of intelligent product existence resonates with the heart of individual users. Increasing demand for biometric door locks and other innovative lock systems have contributed to the intelligent security and home automation industries. However, current smart home locks generally lack reliability, speed, and security.
Technological Breakthrough
To improve the security and reliability of intelligent door locks, ZHAOWEI has introduced the DC door lock motor system for the lock's tube system, also known as the intelligent door lock motor control system. It comprises a micro smart lock motor and a precision lock gearbox, contributing to the enhanced performance of each home's intelligent door lock.
1. Improve unlocking speed. The ZHAOWEI bright door lock actuator motor uses a DC motorized lock and a gearbox with a planetary structure to control the essential functions of locking and unlocking. This design makes primary locking more controllable, more reliable, and longer service life.
2. Improve lock security. The front panel of the ZHAOWEI bright door lock motor control system controls the locking bolt. The ZHAOWEI lock gearbox motor directly connects to the lock's interior to form the rear control panel. Special security measures are placed to prevent anti-electromagnetic interference. This gearbox system has passed tests from various levels of electromagnetic interference and failure analyses, resulting in high levels of anti-interference. The intelligent door lock also short circuits when intruders try to open these doors.
3. Guarantee to unlock reliability. The micro gearbox uses different parameters for essential locking, utilizing multi-stage transmission that changes from Stage 1 to Stage 4. The reduction ratio, stator speed, and torque then adjust according to the driving demand of the clutch motor in the lock's body. This results in the ability to install clever gearboxes with compact structures, high efficiency, and high torque. There is no longer a need to face the awkwardness caused by door locks failing to open.
The ZHAOWEI gearbox motor for smart locks used in this scheme has been tested. It has shown excellent performance: It can withstand vibration, shock, and extreme temperatures, optimizing the performance/volume ratio (PVR). ZHAOWEI's gearbox smart lock motor systems have passed tests for low noise, high dynamic performance, high power density, low energy consumption, high electromagnetic anti-interference, and extended durability. The gear motor for an innovative indoor motor can be used in various scenarios, like channel lock, entrance door lock, office lock, classroom lock, bathroom lock, sliding door lock, anti-theft lock, etc. All the specifications can be customized based on your specific needs.
Smart Home Drive Products