ZHAOWEI Driveline Reinforces the Door Lock
Publish Time:
Author: Site Editor
Visit: 615
ZHAOWEI Drive has launched the micro driveline series for various door locks. Mainly consisting of the drive motor and planetary gearheads, no matter which kind of door lock is adopted, ZHAOWEI driveline meets the performance requirements for reducing speed, increasing torque and improving transmission, thus optimizing the intelligence, security and reliability of doors.
Security is one of the primary segments of smart city projects which involve a significant amount of investment. Moreover, with the growing rate of property crime offenses, there is a growing demand for door security options such as electronic doors and biometrics authentication in residential premises, further opening up access control business opportunities. The global perimeter security market is estimated to touch USD 30,245 Million in 2028 by growing at a CAGR of 7.56% during the forecast period, i.e., 2020-2028.
Following the successful debut of motor driveline for door lock before, ZHAOWEI now achieves another milestone. Embracing intelligence and IoT technology, as a proactive promoter of innovation, ZHAOWEI proudly puts forward a series of micro drivelines suitable for smart indoor lock and glass arch door lock.
ZHAOWEI Driveline Empowers Smart Indoor Lock
ZHAOWEI driveline for smart indoor lock can be used in various scenarios such as channel lock, entrance door lock, office lock, classroom lock, bathroom lock, sliding door lock, anti-theft lock, etc. A wide range of applications owes to powerful drive-technology and ideal debugging performance. It can withstand vibration, impact and high & very-low temperature. Through low electromagnetic interference, the low noise test shows that it features low noise (no more than 60dB) and high dynamic performance with high power density, low energy consumption and long service life. Therefore, offering more than the ability to simply open and close a door, smart indoor lock empowered by ZHAOWEI can gain a peaceful environment even when the door lock is operating.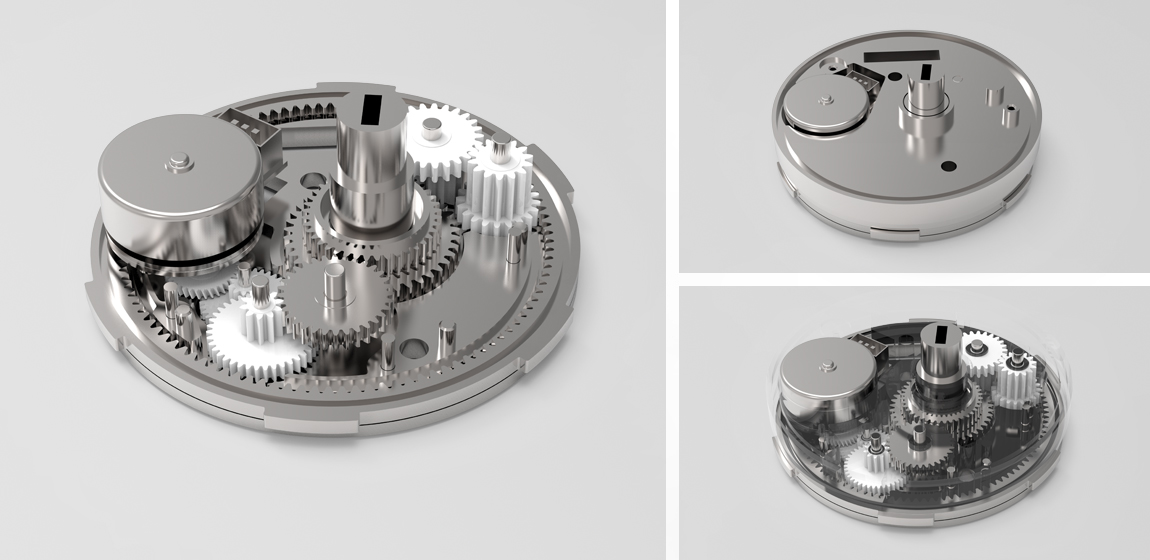 In addition, using secure doors significantly reduces the risk of a house being broken into. ZHAOWEI presents as a trusted partner in this field whose DC motor driveline can be firmly relied on for locking and unlocking the security system. It helps to reduce the speed and adjust the torque effectively. Miniaturization and high torque improve the reliability of the intelligent DC motor door lock used and avoid the problem that the smart door lock motor cannot open the door lock even under the correct procedure.
ZHAOWEI Driveline Modernizes Glass Arch Door Lock
Glass arch door is simple and beautiful which can be a great complement for home or office. Modern locking systems are not just designed for security but also have to consider beauty and convenience. ZHAOWEI gear motor can suit this kind of door well without destroying its beauty. Embedding such a driveline into the glass arch door lock, smooth surfaces gain even more elegance and functionality.