What Do We Sell?
Publish Time:
Author: Site Editor
Visit: 1170
If you are still confused about our products, this article will be helpful for you.
Firstly, let me introduce our company.
Established in 2001, Shenzhen ZHAOWEI Machinery & Electronics Co., Ltd (hereinafter, ZHAOWEI) is an experienced company in research, design, manufacture, and assembly of the micro motor, gearbox, and other micro precision drive systems. Driven by the mission of "precise, micro, high torque", we have been putting great stress on product performance.
Secondly, let me introduce our products.
We have rich experience in producing micro gear motors. The gearbox can be equipped with a motor such as a stepper motor, brushless DC motor, brushed DC motor, coreless motor according to the customer's requirements.
Standard Drive Systems
We have many standard gear motors, including metal and plastic versions. It means that the material of the housing part is plastic or metal. Besides, we provide a variety of different gear types, such as spur gears, helical gears, internal spur gears, internal helical gears, worm gears, worms, bevel gears, and racks. The combination of motor and gearhead empowers the characteristics of low noise, good lubrication effect, great wear resistance, high precision, and long service life. Based on the market demand, our standard gear motors have different product models. Some models are in stock and customers can place the order via our online store conveniently.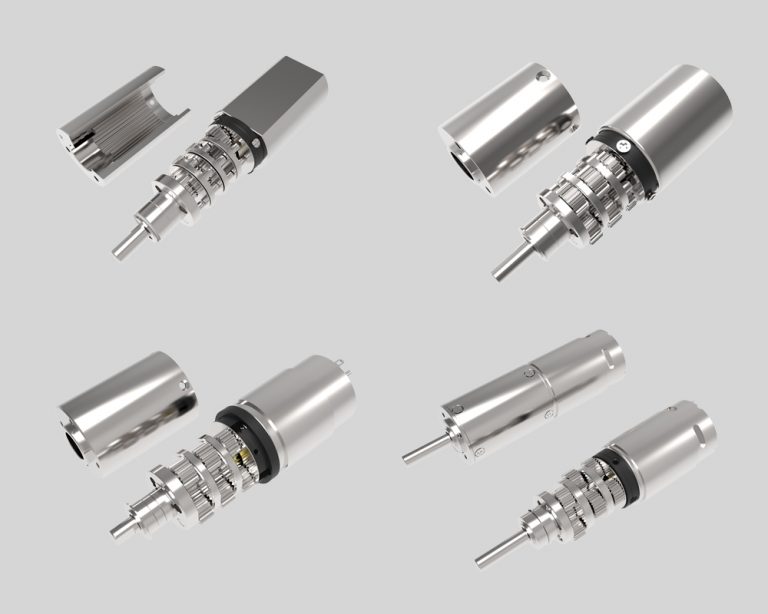 Customization Services
In addition to standard drive systems, we also provide customization services from design concept to assembly of gear drive systems according to your needs. Different specifications are available:
1. Precision gear motors and planetary gearboxes;Diameter:4mm-38mm, Voltage: 1.5-24V; Power: 0.01-40W; Output speed: 5-2000rpm, Output torque: 1.0 gf.cm-50kgf.cm;
2. High-resolution encoders, and drive electronics for motion and speed control;
3. Plastic or metal gearheads together with stepper motor, brushless DC motor, brushed DC motor, coreless motor, etc.;
4. Application: automobile, smart home appliances, intelligent robots, consumer electronics, communication technology, medical application, personal care, etc.
High-quality products and customer-oriented service are always the essential elements that set us apart. If you are interested in our products or looking for a precision gear motor drive system, you are warmly welcomed to reach out to us.