ZHAOWEI to Showcase Drive System for Rollable Screen at CES 2021
Publish Time:
Author: Site Editor
Visit: 1195
We, ZHAOWEI Drive, have confirmed to attend the first-ever all-digital CES 2021, to be held on January 11-14, 2021. From Jan.12 to 13, we will provide Chat Moderators during show hours 7AM-9PM (EST).
CES is an annual trade show organized by the Consumer Technology Association — the proving ground for breakthrough technologies and global innovators. It is where the world's influential brands do business and meet new partners completely online, and the sharp innovators hit the stage. As one of the exhibitors, we will display our powerful micro-drive technology and portfolio of drive systems ranging from 3.4mm to 45mm completely online to all the audiences, which is another step we will make towards the global market.

Our showcases will all be available through the digital platform of CES, which was created by CES technology partner, Microsoft. Although the CES 2021 will be held online, we will present a fruitful exhibition in multiple ways, including video conferencing, screen sharing, text messaging, etc., so that audiences can experience the new products and services like an off-line event.
Micro Drive System: Reliable & Precision & Durable
As 5G and IoT have penetrated into different fields, we are always committed to pushing gear drive technology forward with great innovation and persistence. At CES 2021, in addition to the gear motors for PTZ cameras, smart IV pump, robot vacuum cleaners, etc., we will also explain our appealing product with great highlights, micro drive system for the rollable screen, which can be widely used in smartphones and tablets.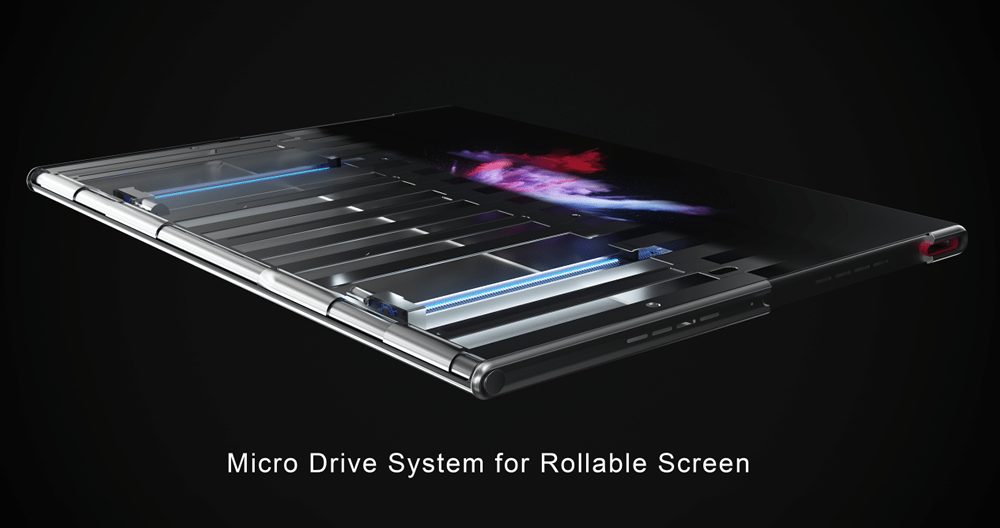 We proudly introduce a telescopic module for a rollable (extendable) screen that can extend and retract freely like a scroll. It is a transmission component combined with a spiral telescopic stepper motor with planetary gearheads to realize the size adjustment of the phone screen. It enables the screen to extend and retract horizontally in a limited space with precise positioning. The highlight is that the planetary gearheads enable smooth and effective movement of the lead screw slider, resulting in more stable and easy-to-control extension and retraction of the screen. Besides, the mechanical loss will be much smaller, which can effectively prolong the service life of the telescopic module.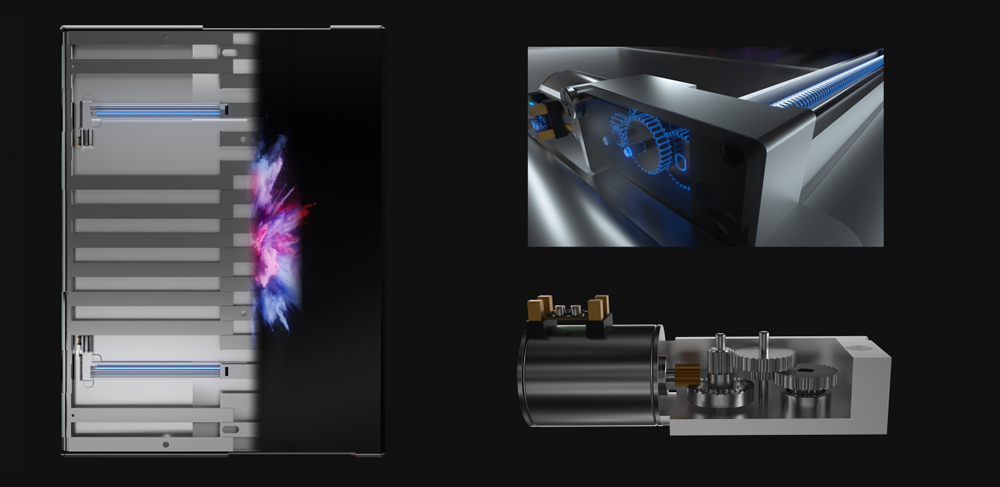 We keep moving the products from design concept to production. Considering various applications covering consumer electronics, automobiles, smart home, medical electronics, etc., performance-optimized micro driveline series mainly consisting of the drive motor and planetary gearheads will be also presented at CES 2021, making life intelligent and comfortable, even amid the pandemic. Tailor-made drive systems are accessible for different fields consistently on-time and to-spec.
ZHAOWEI – Refreshes the Intelligent Era
"Luckily, CES 2021 creates a collaborative experience by encouraging connections between exhibitors like us and audiences from around the world," said the Director of ZHAOWEI. "Come to browse our drive systems and chat with your technical engineers. Look forward to meeting you at our virtual exhibition stand. Sincerely hope you enjoy discovering our varieties and innovations."