MWC 2021: ZHAOWEI Drive Systems Empower Digital Ecosystems
Publish Time:
Author: Site Editor
Visit: 1145
ZHAOWEI will be attending Mobile World Congress 2021 (MWC21) Shanghai. This is a three-day physical event, featuring a virtual platform for the first time, expanding the reach of its main Asian conferences. With a "Connected Impact" theme, the event will run from 23-25 February, at the Shanghai New International Expo Centre (SNIEC).

MWC is an annual trade show organized by GSM Association, dedicated primarily to the mobile communications industry. MWC21 Shanghai is far more than just an event. It is a celebration of the power of intelligent connectivity, providing a platform for people to come together and promote the development of the industry and society. Major exhibitors include Huawei, ZTE, and LG. Attendees of MWC Shanghai 2021 will experience a series of breakthroughs in technology including 5G, AI, IoT, and smart home systems. As one of the exhibitors, ZHAOWEI (Booth: N2-D108, Stock Code: 003021) will showcase the powerful micro-drive technology for the digital ecosystem, and a portfolio of drive systems, ranging from 3.4mm to 45mm.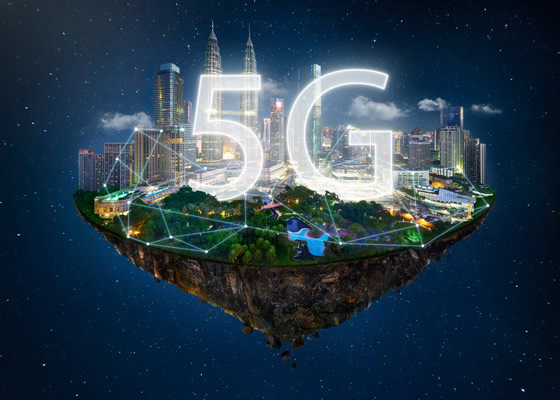 ZHAOWEI gear motors have increasingly gained popularity for their precision, high torque, and compact size. In an ever-changing world, it takes flexibility and adaptability to shape the future. While committed to improving the intelligence of various fields to a higher level, we are always on the road of promoting gear drive technology with great innovation and persistence. At MWC21, we are expected to unleash the full power of connectivity through attractive packages including high-performance PMDC, brushed/brushless DC, stepper motors, planetary gearheads, encoders, and drive electronics, to build a complete drive system for people, industries and society to thrive. The various highlights include, but are not limited to:
Drive systems for pan-tilt heads that promote 360° free rotation and responsive positioning
Drive systems for mobile phones that allow the flexible positioning of the front camera, keeping in line with the era of full-screen phones
Drive systems for TV pop-up cameras that achieve intelligent extending and retracting of the TV camera, that allow TV manufacturers to usher in a new era of smart TVs
Drive systems for VR headsets that achieve positional tracking, and accurately adjusts the proper position of the distance between the pupils and the focal length with low power
Combining creativity and adhering to the philosophy of customer satisfaction, we continue to focus on both product performance and appearance. Customized drive systems can be used in different fields, consistently on-time, and to-spec. "Every sector is undergoing deep transformation, and connected progress will stimulate global recovery and help us overcome the effects of the pandemic. MWC 2021 gives us the opportunity to explore how digital ecosystems can lead the global recovery by encouraging connections between exhibitors like us, and audiences from around the world," said the Director of ZHAOWEI. "You're invited to come browse our drive systems, chat with our technical engineers, and witness our various capabilities and innovations at our booth (Booth: N2-D108)."