Introduction of Custom Gear Motor Service
Publish Time:
Author: Site Editor
Visit: 506
Nonstandard custom gear motor denotes customizing, designing, developing, and manufacturing gear motors based on the actual application requirements. The customizable options include the following:
Application parameters (the output power, speed, voltage, reduction ratio, output torque, transmission noise, transmission precision, etc.)
Type of motors (brushed DC motor, brushless DC motor, stepper motor, coreless motor, servo motor, etc. )
Structural types of gearboxes (metal gearbox and plastic gearbox)
ZHAOWEI Machinery & Electronics Co., Ltd strives to research & develop, design and manufacture gearboxes with a series of custom development services for non-standard gear motors.
Technical parameter range of non-standard custom gear motors:
1. Precision gear motors and planetary gearboxes; Diameter: 3.4mm-38mm, Voltage: 1.5-24V; Power: 0.01-40W; Output speed: 5-2000rpm, Output torque: 1.0 gf.cm-50kgf.cm;
2. Customization from design concept to assembly of gear drive systems;
3. High-resolution encoders, and drive electronics for motion and speed control;
4. Plastic or metal gearheads for high torque, low noise and long service life;
5. Application: automobile, smart home appliances, intelligent robot, consumer electronics, communication technology, medical application, personal care, etc.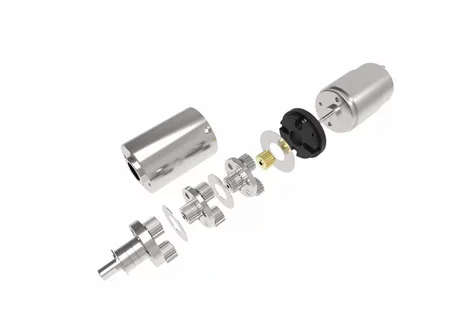 Application fields:
Nonstandard custom gear motor services for various fields and industries mainly include intelligent automobiles, medical electronics & personal care tools, 5G communication devices, logistics transmission, city transmission, smart home, robotics, consumer electronics, automation equipment, electric tools, household appliances, etc.