Micro Precision Lifting Gear Motor Parameters
Publish Time:
Author: Site Editor
Visit: 808
The micro precision lifting gear motor is a widely-used type of low-power lifting gear motor. Its main transmission structure is assembled by the integrated manufacturing of a drive motor, a gearbox (reducer) and a screw rod. The drive motor is able to utilize a brushed DC motor, BLDC motor, stepper motor, or coreless motor as the drive source. The gearbox is able to utilize a planetary gearbox, cylindrical gearbox, or worm gearbox as the reducer. The technical product parameters of the micro precision lifting gear motor can be customized for development. Customization includes the output power, voltage, output speed, reduction ratio, output torque, transmission precision, and service life.
ZHAOWEI Machinery & Electronics Co., Ltd strives to research & develop, design and manufacture micro precision lifting gear motors. The customized technical parameters developed by ZHAOWEI are shown below:
Diameter: 3.4mm-38 mm
Voltage: below 24V
Output power: below 50 W
Output speed: 5rpm-1500 rpm
Speed ratio: 5-2000
Output torque: 1.0 gf.cm -50kgf.cm
Micro Precision Lifting Gear Motor Parameters:
| | |
| --- | --- |
| Material | Metal |
| Outer diameter | 4mm |
| Operating temperature | -20℃~+80℃ |
| Direction of rotation | cw&ccw |
| Gear backlash | ≤3° |
| Voltage (Optional) | 1.5V~5V |
| Bearing | Porous bearing/Rolling bearing |
| Input speed | ≤10000rpm |
| Axial endplay | ≤0.3mm/≤0.2mm |
| Current | 50mA max |
| Radial load on output shaft | ≤0.3N/≤0.2N |
| Motors (Optional) | Stepper/Coreless Motor |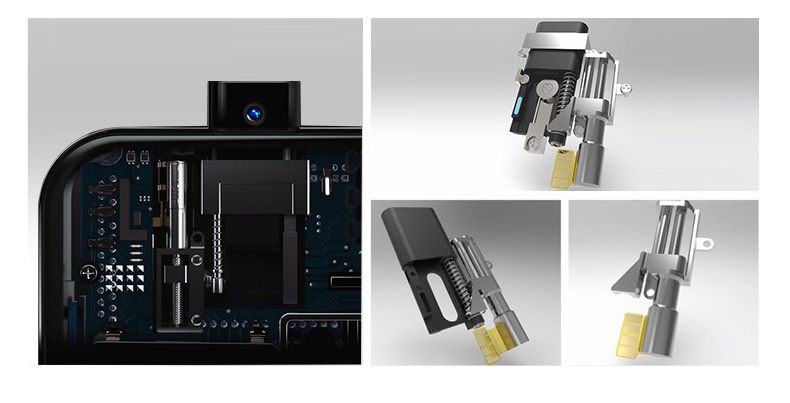 Custom Development Service Case:
Project Name: Gear Motor for Mobile Phone Lifting Camera
Project Difficulty: Placing a lifting camera on a full-screen mobile phone
Project Introduction: ZHAOWEI has developed a planetary gearbox (3.4mm, 4mm, and 6mm) which can be used on the motor deceleration of full-screen mobile phone cameras. This allows cameras to rotate frontwards, backwards, and at other angles, and for the camera to pop up. This makes for the ideal placement of a full-screen phone front camera.
Features:
The front camera is hidden behind the display. The 3.4mm stepper motor provides a power source, while the high rotation speed, generated by the 4mm planetary gearbox (reducer) drive motor reduces, giving it the ability to decelerate, and improve torque.
The mobile phone lifting camera motor drive system, also known as the lifting mobile phone lens gear motor, or the lifting mobile phone lens motor, is a low-power micro precision reducer. Its main transmission structure is assembled by a transmission stepper motor and a gearbox (reducer).
How did we hide the front-facing camera? We used the specific mechanical device of the side-mounted fingerprint sensor to "transform" the front camera of the phone into a rear camera, eliminating the need for 2 cameras internally. When necessary, the rear camera can also be turned back into the front camera. This drive system is not only convenient, but also improves the quality of the photos.