ZHAOWEI Motion Control System Optimizes Video Conferencing Performance
Publish Time:
Author: Site Editor
Visit: 572
ZHAOWEI has developed a precision motion control system for cameras to optimize their video conferencing performance. The development of a low-energy, high-efficiency drive system enhances the technology that ZHAOWEI has already developed, bringing an immersive, collaborative experience, with high-resolution video quality and smooth rotation. Video conferencing has become vital to daily remote work. Transparency Market Research report that the market for video conferencing is forecasted to reach $11.56 billion by 2027. COVID-19 has further accelerated remote work, forcing professionals to rely on collaboration tools more. For those who desire a smooth virtual meeting, a camera with responsive control, and flexible and quiet rotation, bring more success to hosting these meetings. In order to meet the intelligence requirements, ZHAOWEI has designed and developed a motorized rotating camera-mount control system.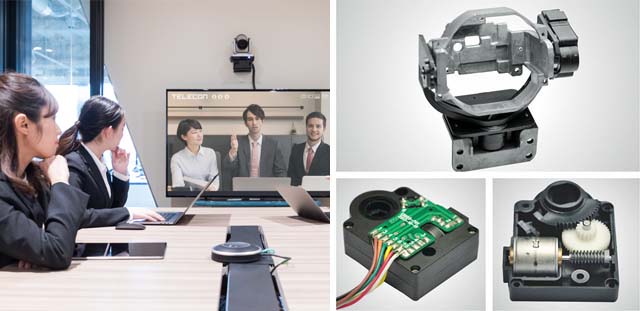 The ZHAOWEI camera motion control system consists of a powerful motor, which adapt to the demanding miniaturization trends, and a high-precision planetary gearbox with less than 1 arc minute backlash. Gearboxes for conference cameras can be used to fine-tune the performance characteristics of a motion axis. They're commonly considered torque multipliers, but actually serve several other functions, including speed matching, inertia reduction, and resolution increase. Specifying a gearbox correctly involves considering machine parameters, application requirements, environmental conditions, mechanical factors, and budget.
ZHAOWEI reviewed the size and selection process of camera gear motors for video conferencing, focusing on achieving the required output, at a reasonable price. Video conferencing is a time when people get together to exchange ideas, discuss issues, communicate, and make decisions, and low-noise is a necessity. A quieter gear motor for motorized rotating camera mount is of major importance. In order to provided extraordinarily smooth motor control, reduce gear transmission noise, and minimize backlash, the structural design of the entire gearbox has been optimized to control the gear backlash within a small arc to reduce product noise. Based on a series of reliable tests, including noise & vibration analysis, thermal shock testing, and salt spray testing, this motion control system effectively enhances service life and have better characteristics.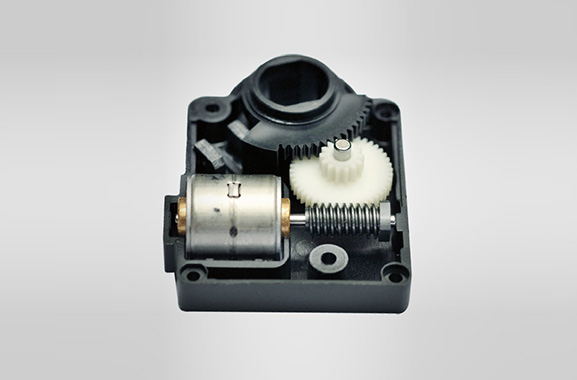 ZHAOWEI's motorized camera can be operated via remote control during video conferences, without manual operation. There is no longer a need to move around to adjust the camera during a video conference. The motor rotates horizontally and vertically under voltage control, enabling the camera to intelligently focus and capture the desired objects for observation across a wide range. ZHAOWEI has added the powerful PTZ rotation technology to the design, which not only shields the motor noise of the motorized PTZ camera, but also makes the design more visually attractive. This prevents conference participants from getting distracted. The ZHAOWEI motion control system for conference cameras is a drive unit that can easily connect to cameras, capturing accurate, smart and clear facial expressions. It firmly adapts to the demand for compact sizing.
ZHAOWEI has improved the planetary gearhead series, tackling the challenges of light weight, easy module assembly, and a solid look and feel of the final product. The gearheads are available with motor-compliant diameters, and offer reduction ratios with fine graduations in up to 4 stages. Each stage has been optimized for high performance in regards to torque and speed. It has compact dimensions, high torque, and very fine scales with multiple gear ratios, and can tolerate frequent and sudden load changes. The reducer has high operating efficiency, can be combined with many different motors, and enable various shaft configurations. The motorized PTZ camera can easily bring everyone into the picture, and can clearly grasp the details even in a larger space. Combined with the high-resolution and wide range of intelligent rotation that ZHAOWEI can achieve, it is easy to create an immersive and smooth collaborative experience.
"It brings us great joy to make a positive contribution to the video conferencing equipment industry, with reliable performance, quiet operation, and great comfort. The motion control system performed well in appropriately reducing the motor's rotational speed and increasing the output torque, to simplify the camera operation during conferences. As a trusted partner, we provide both standard and customizable drive systems to better serve our clients," the Product Director of ZHAOWEI said.