12V DC Motor High Torque Low RPM Performance
Publish Time:
Author: Site Editor
Visit: 28312
High torque low RPM motors are specifically designed to move parts and equipment at a slower rate in a more controlled manner. As the speed increases, the torque decreases. The unit of maximum torque speed is RPM, which defines the maximum torque of the engine.
12V DC motors with high torque and low RPM types are increasing in popularity. 12V DC motors with high torque are precision gear motors with low power, and are also known as micro reducers. The 12V DC motor with high torque is often equipped with a gearbox connected by the drive shaft to increase the torque of the motor and achieve low RPM. While the DC gear motor 12V 1000 RPM is commonly used, there is actually no standard speed limit for this type of motor. For example, the speed of the 12V DC motor with high torque can reach even 5 RPM.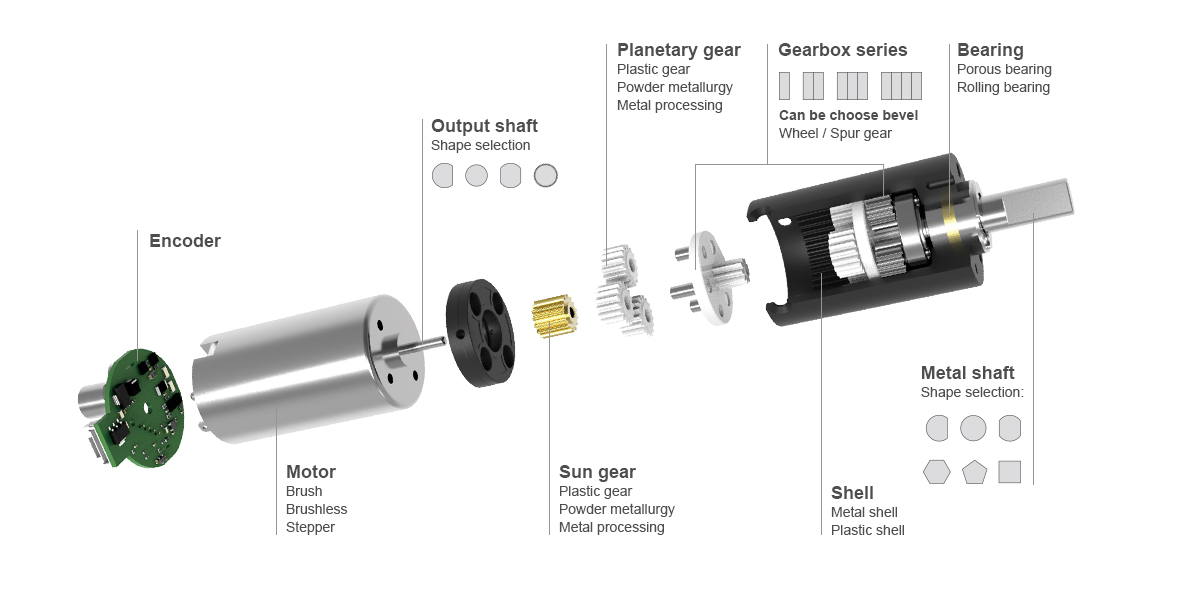 In order to improve product's efficiency and reduce procurement costs for customers, gear motor manufacturers are usually entrusted in providing custom services ranging from design, procurement, precision mold development, and manufacturing to integrated assembly. This resolves difficulties in assembling, enhancing efficiency and creating high quality. ZHAOWEI specializes in designing and manufacturing 12V DC Motors with different diameters and a main driving structure of a gear reduction motor assembled by a driving motor and gearbox (reducer). To achieve 12V DC motor high torque low RPM performance for various uses, ZHAOWEI offers custom services for developing different technical parameters such as output speed, output power, rated voltage, output gear ratio, and output torque.
Customizable Technical Parameters of 12V DC Motor High Torque Series
Dimension: 3.4mm, 4mm, 6mm, 8mm, 10mm, 12mm, 16mm, 18mm, 20mm, 22mm, 24mm, 28mm, 32mm, 38mm
Material: Plastic or Metal
Output torque range: 1gf.cm – 50kgf.cm
Reduction ratio: 5-1500
Output speed: 5-2000rpm
Applications: automobile, 5G communication, intelligent medical, smart home, consumer electronics, intelligent robot, industrial automation, etc.
ZHAOWEI's 12 volt DC motor high torque series is ideal for uses requiring high starting and running torque. Those types of 12V DC motor high torque low RPM are widely used in electric bicycles, vending machines, currency exchange equipment, game machines, medical beds, automatic soap dispensers, sweepers, coffee machines, electronic smart locks, shredders, electric curtains, safety equipment, small automation equipment, etc. Motors used together with gearboxes are able to vary the performance, achieving the high torque and low RPM suitable for whatever scenario they're used in.
Case Demonstration:
Case 1: 12V DC Motor High Torque for Fitness Equipment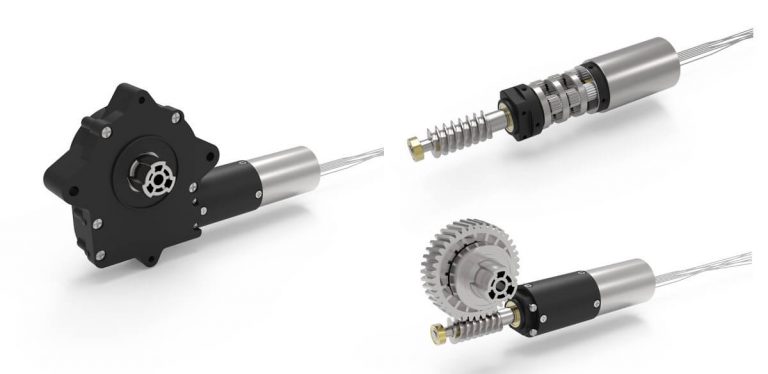 Operating voltage: 12V
No-load speed: 5.2±10% RPM
No-load current: 1.6A MAX
Load torque: 8.0N.m
Load speed: 2.3A MAX
Reduction ratio: 1280
Max rated torque: 15.0N.m
Description: As the high torque and low RPM can be controlled with gear motors, the operating speed of fitness equipment like a treadmill can be adjusted in this way. With a gear ratio of up to 1280, the speed can be decreased to a relatively low level, which can prevent falling due to high inertia, making the fitness equipment safer. All specifications can be customized to meet different needs.
Case 2: 12V DC Motor High Torque for EV Charger Electronic Lock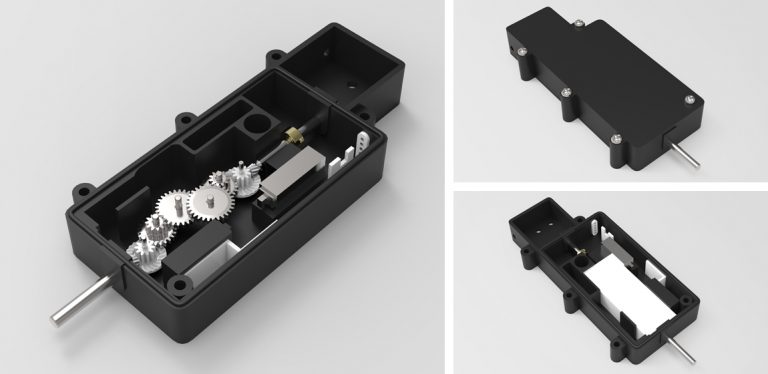 Rated Voltage: 12V
Voltage Range: 9-15.5V DC
No-load Current: customizable
Angle: <78°
Torsional Force: Customizable
Breakaway Torque: Customizable
Microswitch Angle: 8-18°
Operating Temperature: -40℃-85 ℃
Description: The 12V DC motor with high torque and low RPM is used in an EV charger electronic lock. This makes it possible to keep the charging plug buckled in the socket when the charging pile is moving forward, achieving the anti-disengagement function. Once charging is completed (as it moves backwards), the charging plug will be disengaged from the socket which will unlock it. At the same time, the electronic lock will act as a billing trigger point. A fee will be charged when the electronic lock is locked, ensuring reliable charging and high charging efficiency.
Please see our 12V Motor page for further information. By using the 12V gear motor together with an encoder, you can adjust the torque and any RPM within the range that you need.