Geared Stepper Motor Parameters
Publish Time:
Author: Site Editor
Visit: 888
The stepper motor with reducer, also known as geared stepper motor or stepper reducer, has functions like reduction, transmission, and increasing torque. The main transmission structure is assembled by a drive stepper motor and micro gearbox (reducer). This is a small stepper motor with a gearbox, broadly used in smart homes, electronic products, communication equipment, intelligent robots, and automobiles. To better fulfill the needs of market applications, the technical parameters are often customized for development, including the output power, reduction ratio, voltage, operating temperature, service life, output speed, transmission precision, specification, gearbox structure, and material.
ZHAOWEI Machinery & Electronics Co., Ltd provides the customized development service of geared stepper motors. The customized technical parameters provided by ZHAOWEI are as follows:
Diameter: 3.4mm-38 mm
Voltage: 3V-24V
Output power: 0.01-40W
Output speed: 5-2000rpm
Reduction ratio: 5-1500
Output torque: 1.0 gf.cm -50kgf.cm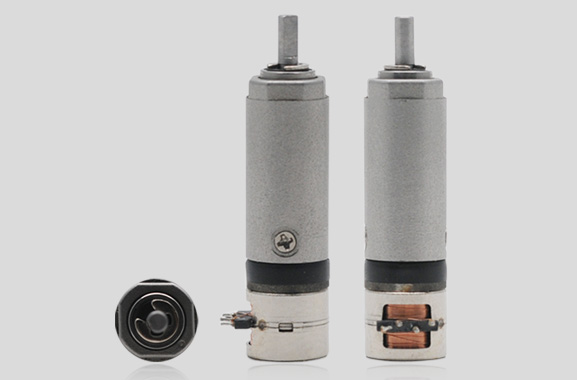 Parameters of Geared Stepper Motor: 6MM Micro Stepper Motor Gearbox
Category: Geared Stepper Motor
Diameter: 6mm
Material: Metal
Direction of rotation: cw&ccw
Gear backlash: ≤3°
Bearing: Porous bearing; Rolling bearing
Axial endplay: ≤0.3mm(Porous bearing); ≤0.2mm (Rolling bearing)
Radial load on output shaft: ≤0.5N(Porous bearing); ≤5N (Rolling bearing)
Operating temperature: -20……+85℃
Case of Geared Stepper Motor: Stepper Gear Motor for Automobile Instrument Panel
Category: Automobile Drive Gearbox
Voltage: 12V
No-load speed: 300±10% RPM
Load speed: 208±10% RPM
Rated load: 1.1 N.m
No-load current: 2A
Product description: The stepper gear motor for the automobile instrument panel can be customized. Besides selling standard products, ZHAOWEI provides design, research and manufacture for customers based on their specific needs as well.