Why Choose Micro Gear Motors for Electric Toothbrushes?
Publish Time:
Author: Site Editor
Visit: 1107
It is estimated during the forecast period (2020 - 2025), that the CAGR of the global electric toothbrush market is 6.88%. The rise in dental issues and awareness of dental hygiene are the main factors driving market growth. Moreover, the rise in consumer disposable income coupled with manufacturers' focus on developing innovative and more efficient electric toothbrushes will drive market growth in the coming years. Faced with such a promising prospect, a good gear motor used in electric toothbrushes provided by ZHAOWEI must help its functions perform better and help manufacturers gain a competitive edge in the market.
The gear motor for toothbrushes is miniature, low-power, high precision, powered by a drive motor, and equipped with a planetary gearhead as a transmission device. Its main transmission structure is a gear motor assembled by a drive motor (micro motor) and planetary gearhead (reducer) with the deceleration and transmission functions. In order to better meet the needs of different models and specifications of electric toothbrushes, custom development is often carried out from two aspects of technical parameters. For the drive motor used in toothbrushes, aspects including the structure type of motor, output speed, rated voltage, output power, and diameter specifications can be customized. For the planetary gearhead, elements including gear ratio, output torque, transmission noise, transmission precision, the structure of micro gearhead, and maintenance can be also customized.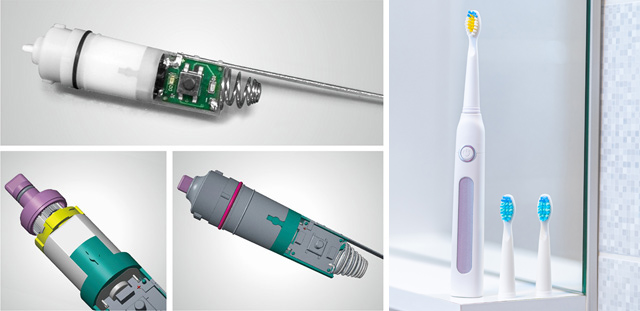 ZHAOWEI Machinery & Electronics Co., Ltd strives to develop, design and manufacture the gear motor used in electric toothbrushes and proudly provide the customized development service with a wide range of selection:
Type: Planetary gearhead
Gear material: Powder metallurgy
Model: ZWMD006006
Specification: 6MM (Customizable)
Voltage: 3V-24V (Customizable)
No-load speed: 11-3824 rpm (Customizable)
No-load current: 100mA (Customizable)
Gear ratio: 5-1500 (Customizable)
Transmission precision: Customizable
Drive motor: BLDC motor, brushed DC motor, stepper motor
Case Study: Customized Service for Gear Motors Used in Electric Toothbrushes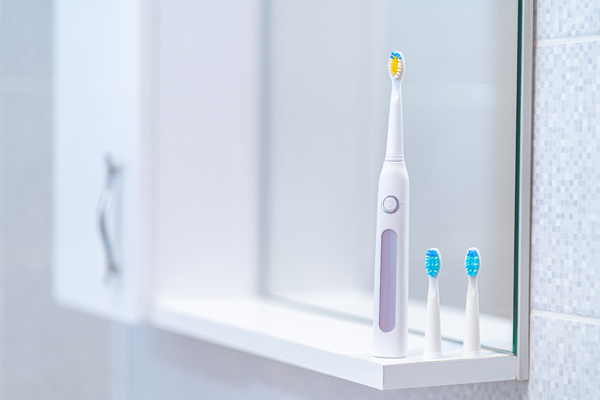 Project Name: Intelligent Electric Toothbrush Gear Motor
Project Background: More people are using electric toothbrushes, but some are suspect that powerful electric toothbrushes have a negative effect on teeth and gums. In actual fact, electric toothbrushes are not only harmless to teeth and gums, but also safer than manual toothbrushes. It's often difficult to control force when brushing your teeth with a normal toothbrush. Too little force will make it difficult to effectively brush your teeth, while too much force may damage your teeth and gums. With an electric toothbrush, you can effectively brush your teeth by gently pressing the bristles on the teeth without any effort.
Solution: ZHAOWEI has designed and developed the planetary gearbox gear transmission module for smart electric toothbrushes. Combining a permanent magnet DC motor and a planetary gearhead, the designed gear motor is compact, has good stability, and high torque, which can achieve ideal speed and strength. Moreover, the dedicated structure of the planetary gearhead contributes to smooth operation and low noise. The electric toothbrush bristles vibrate or rotate to help you remove plaque from your teeth and gums. Every time the toothbrush moves on the teeth, the vibration creates more micro-movements.
Future Trends
Consumers around the world have begun to attach great importance to oral health, which has led to an increase in the global demand for electric toothbrushes. From the customers' point of view, some of the factors that influence the choice of electric toothbrushes are perceived performance, product attributes, company reputation, and availability of product information. The global electric toothbrush market is concentrated, and prominent players are competing to gain market share. Choosing the high precision, compact, high torque, low-noise, stable, and safe gear motors offered by ZHAOWEI is an important step to improve the performance of each electric toothbrush, and further empower the electric toothbrush industry.