Micro Drive Steers the Development of the Global Automotive Tailgate Market
Publish Time:
Author: Site Editor
Visit: 779
The electric tailgate, originally only available for luxury cars, has gradually become familiar to most drivers. The electric tailgate industry has recently started developing rapidly, causing many manufacturers to increase their investments across a variety of brands.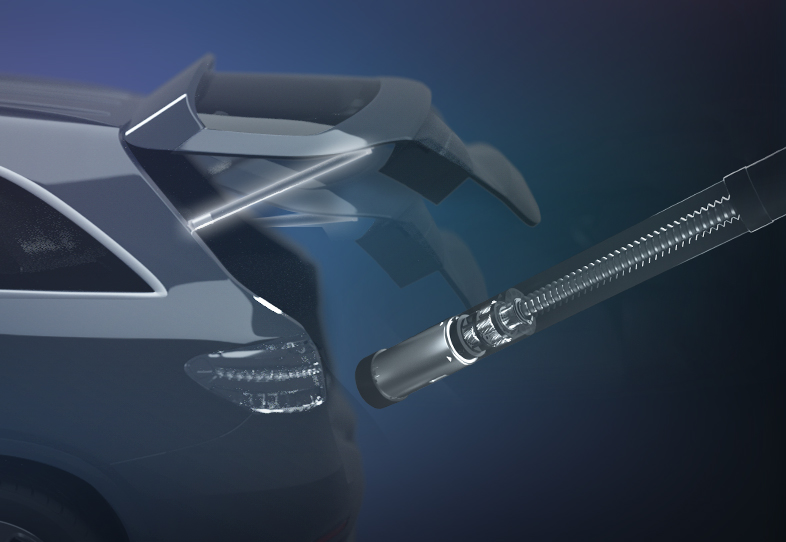 Automobile Tailgate Drive Motor
An increasing demand in travel-convenience and high-end products have promoted the development of the tailgate market tremendously. The market is simultaneously paying more attention to vehicle-safety and autonomous-driving. However, the awkwardness caused by the tailgate being too high and heavy to close has proven daunting to many car owners.
ZHAOWEI Machinery & Electronics Co., Ltd (ZHAOWEI) uses micro-drive technology to optimize the automobile electric tailgate latch assembly. Optimizing the cable gear of the entire tailgate, and adjusting the cable structure, allows the electric cable and gearbox to achieve high torque and low-noise.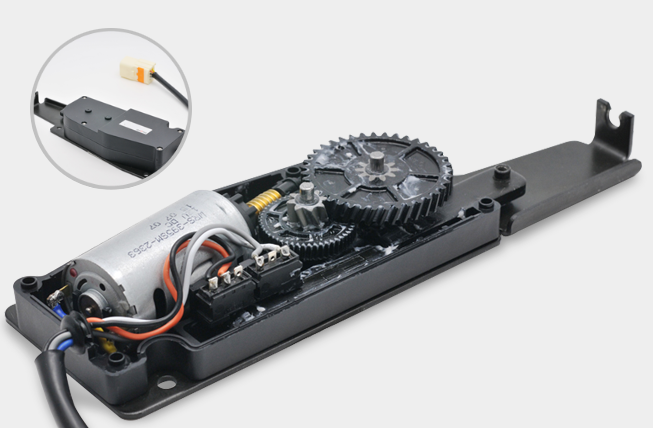 Even though the production of electric tailgate appears to be simple, electric tailgate products actually involve several technologies, including struts, locks, and main control boards. The technical threshold of these products is so high that, without these core technologies, it not only becomes challenging to launch, but the quality of these products also get affected. Production requirements include strong R&D capability, powerful automation production line, core component technology, and strict quality testing equipment. In order to intelligently open and close doors stably, ZHAOWEI has designed a gear motor for the tailgate support rod; its basic structure is composed of two mandrel drive rods. Car owners can open and close the tailgate by controlling the car key's remote, or via a button in the car. It can even fulfill this action with a kicking movement. This is made possible because the drive rod is composed of an inner tube and an outer tube. The threaded spindle in the inner tube is driven by a motor and a gearbox, which is fixed on the threaded nut inside the outer tube.
The electric support rod takes advantage of an electric spindle, located in the motor inside the pole, to open and close the trunk hood. The spring also assists in opening the hood. The built-in electric suction device functions in the final closing process, which automatically closes and locks the tailgate. In addition, the drive system uses a DC permanent magnet motor with the trunk ejector gearbox to open the trunk intelligently. The intelligent electric tailgate features a wireless remote control, manual-automatic integration, intelligent anti-pinch, abnormity warning, and an electrified suction lock. It also has the characteristics of free control, height adjustment, non-destructive installation, silent mode, and car customization, enabling brilliant user experience.
Benefiting from the lightweight and high-volume products in general aspects of automobile transmission components, the intelligent driving system is built on the online control system, and is expected to become an ADAS system integration supplier. As a manufacturer that develops and produces precision transmission systems and automotive precision injection components, ZHAOWEI focuses on the changes and technological development trends in the automotive safety field. ZHAOWEI integrates the market demand with product development, and continuously meets the different requirements of clients for global automotive parts. While improving safety performance, it also enhances comfort, ease of use, and other auxiliary features.
ZHAOWEI has focused on the development of automotive transmission systems and automotive gear components for nearly 20 years. Since its establishment in 2001, it has been focusing on the automotive transmission systems field. Its products range from traditional fuel vehicles to electric vehicles, from cars such as SUVs and MPVs, to trucks and buses. It has always been ZHAOWEI's commitment to seek innovative systems of intelligent transmission technology for auto parts, keeping up with the new market demands of downstream industries. ZHAOWEI is proud of its continuous investment and technological innovation, and has successfully developed gear drive systems for the following: electric tailgate latch assembly, AGS, automobile dampers, new energy automobile charging piles, electric tailgate support rods, car window regulators, automotive instruments, EPS, etc. These great breakthroughs have been made, enhancing its ability to serve customers.