Highlight: ZHAOWEI at Auto Shanghai 2021
Publish Time:
Author: Site Editor
Visit: 1197
The 19th Shanghai International Automobile Industry Exhibition kicked off on April 21, 2021, at the National Exhibition and Convention Center (Shanghai). With the theme of "Embracing Change," Auto Shanghai 2021 covered the entire automotive industry from parts to products to services and exhibited representative products in the automotive field. During the exhibition, ZHAOWEI's high-quality service contingent and thoughtful guide gained tremendous praise.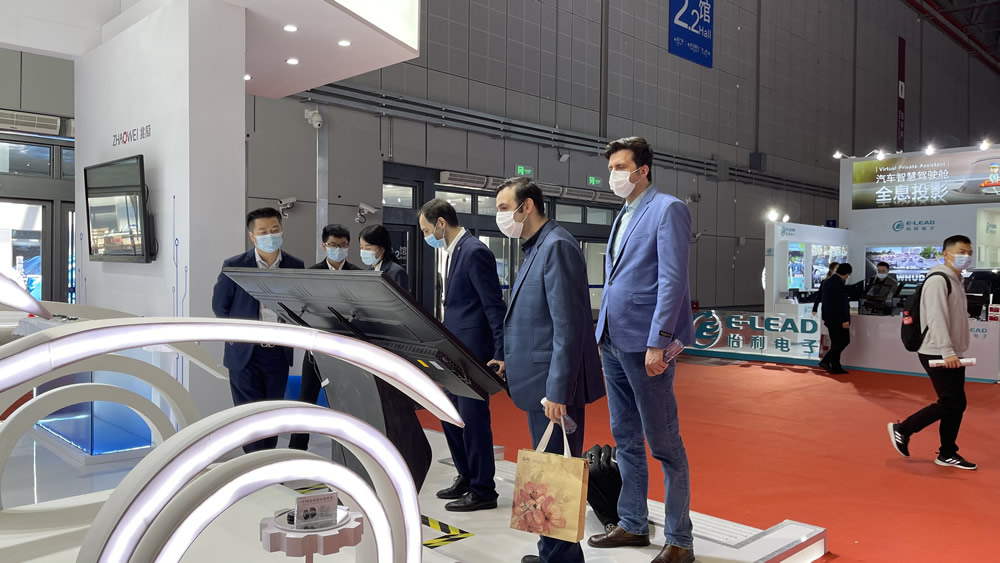 ZHAOWEI booth was primarily divided into VR Interaction Area, Standard & Customized Products Area, and Business Negotiation Area. Of these, the VR Interaction Area gained great popularity. The car model allowed visitors to intuitively and transparently feel how the gearbox and module apply. They could select the specific parts to be displayed through the touch screen on the front of the car model. With the professional and technical interpretation by engineers, audiences could understand products' applications in detail.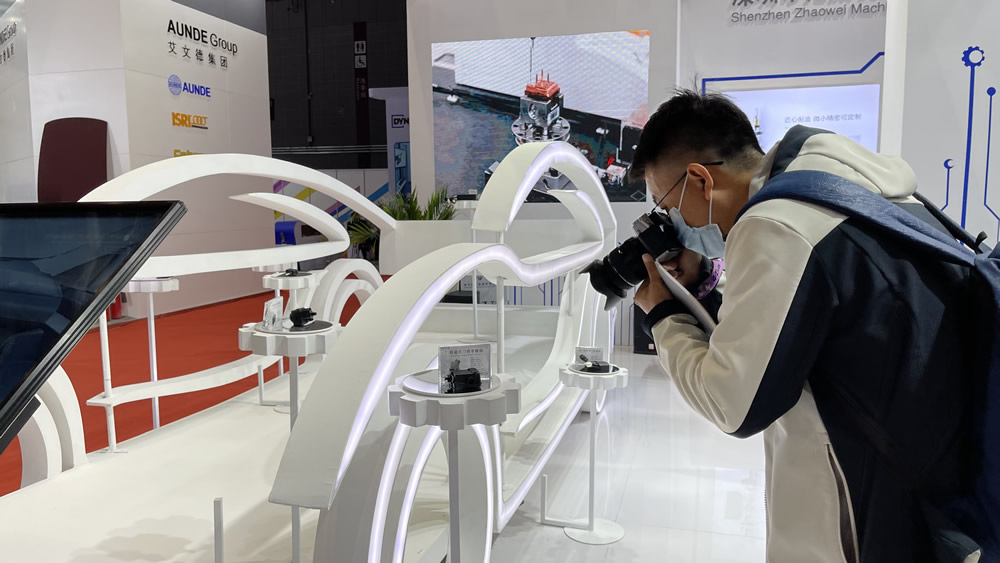 In addition, the Standard & Customized Products Area was not far behind in popularity. This area showcased ZHAOWEI's proud standard planetary gearboxes, including metal gearboxes and plastic gearboxes from 3.4 to 38 mm in diameter. Besides, this area exhibited high-quality customized products, such as "Filter Screen," made of nylon 66 (PA66), processed by the phenolic resin, and made into a folding cartridge, which offered the advantages of good passing performance, high filtration efficiency, simple structure, low cost, and easy maintenance.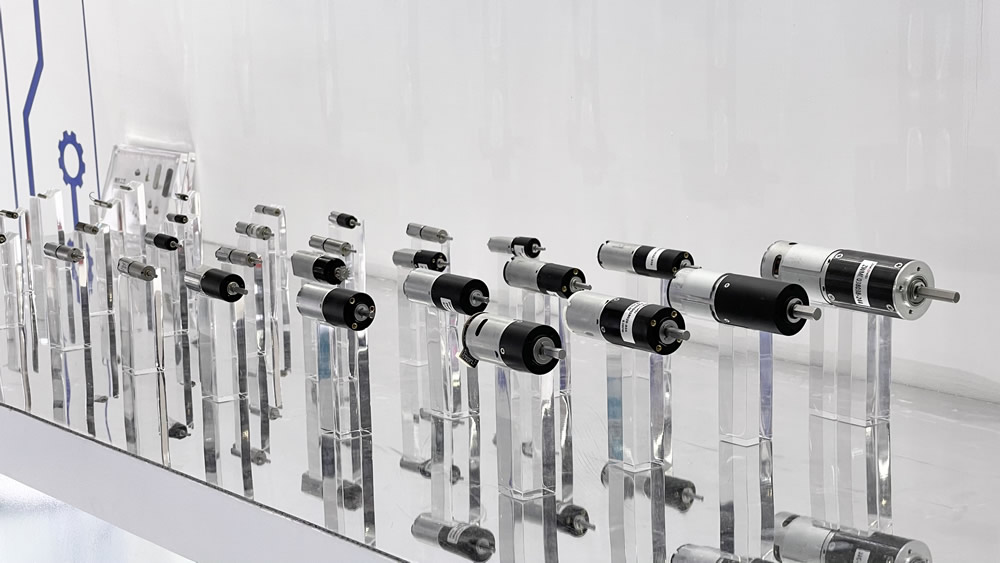 Moreover, the Business Negotiation Area provided on-site ordering and spot purchasing. On the day, except for our old partners, many enterprises displayed a strong interest in ZHAOWEI. Visitors could present customization requirements and receive the answer after the professional evaluation.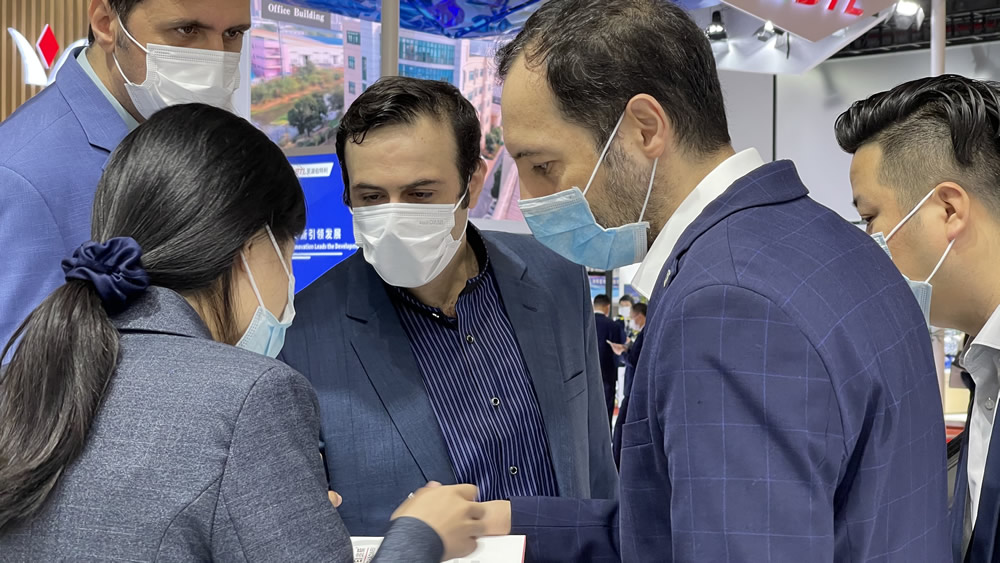 In the new trend of intelligent automobiles, ZHAOWEI rides on the wind and forges ahead while maintaining its existing advantages in the field of automobiles. In the future, ZHAOWEI will also focus on the development of precision gearbox and drive module applied to the intelligent automobile field to win a place in the prospective market.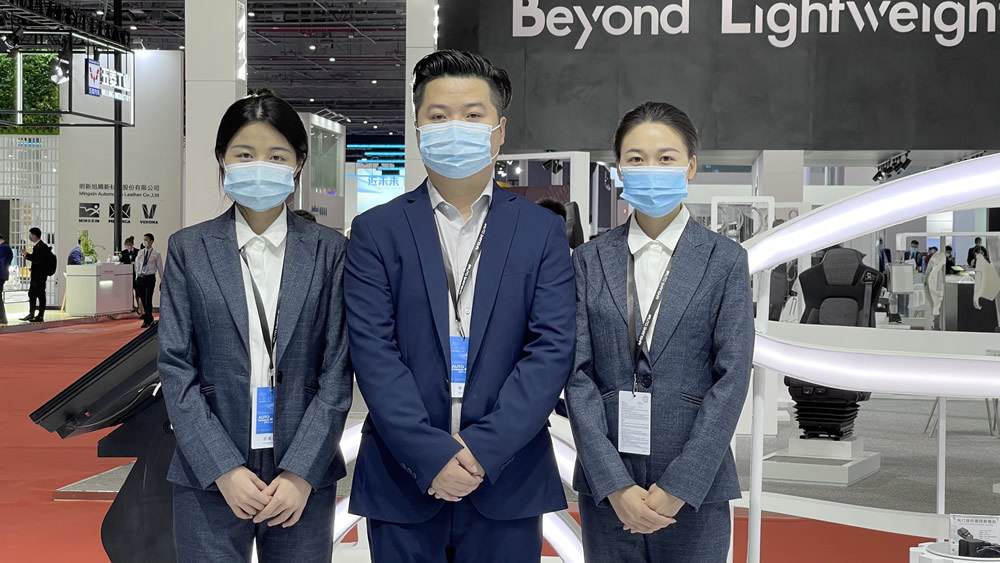 ZHAOWEI, with great vigor, insists on innovation, research, and development of products, focuses on the cutting-edge information of the industry, and actively participates in online and offline exhibition activities. In June, ZHAOWEI will also participate in the 21st China International Electric Motor Expo and Forum to witness the revival of the industry and Chinese economy. Let's meet in the future!