Micro Auto Reclosing Motor Parameters
Publish Time:
Author: Site Editor
Visit: 775
An automatic reclosing functions as a protection of miniature circuit breakers. The automatic device automatically switches the circuit breaker off when faults cause the breaker to trip. Its application can improve the breaking and overcurrent capacity of the power supply system, thus protecting the continuity and quality of power supply. It is mainly used in industrial, commercial, high-rise buildings, residences, and other buildings with stable and reliable operation.
The small reclosing motor is a kind of miniature gear motor used in circuit switches of electrical equipment, whose main transmission structure is assembled by a drive motor (micro motor) and a planetary gearhead (reducer). Different application fields of reclosers require different technical parameters of gear motors. Therefore, the drive motor can adopt a DC motor, brushed motor, BLDC motor, stepper motor, or coreless motor as the drive source, while the micro gearbox can adopt a planetary gearhead, cylindrical gearhead, worm gearhead, or other common gearheads as the reducer. The technical parameters are often customized for development including the output speed, power, voltage, current, gear ratio, torque, diameter, and gear material. ZHAOWEI provides a variety of customized gear motors to choose from.
Parameters of Micro Gear Motors for Auto Reclosing:
| | |
| --- | --- |
| Material | Plastic |
| Outer diameter | 10mm |
| Operating temperature | -20℃~+85℃ |
| Direction of rotation | cw&ccw |
| Gear backlash | ≤3° |
| Voltage (Optional) | 3V~24V |
| Bearing | Porous bearing/Rolling bearing |
| Input speed | ≤30000rpm |
| Axial endplay | ≤0.3mm/≤0.2mm |
| Current | 150mA max |
| Radial load on output shaft | ≤1N/≤7N |
| Motors (Optional) | Stepper/Brushed DC/BLDC Motor |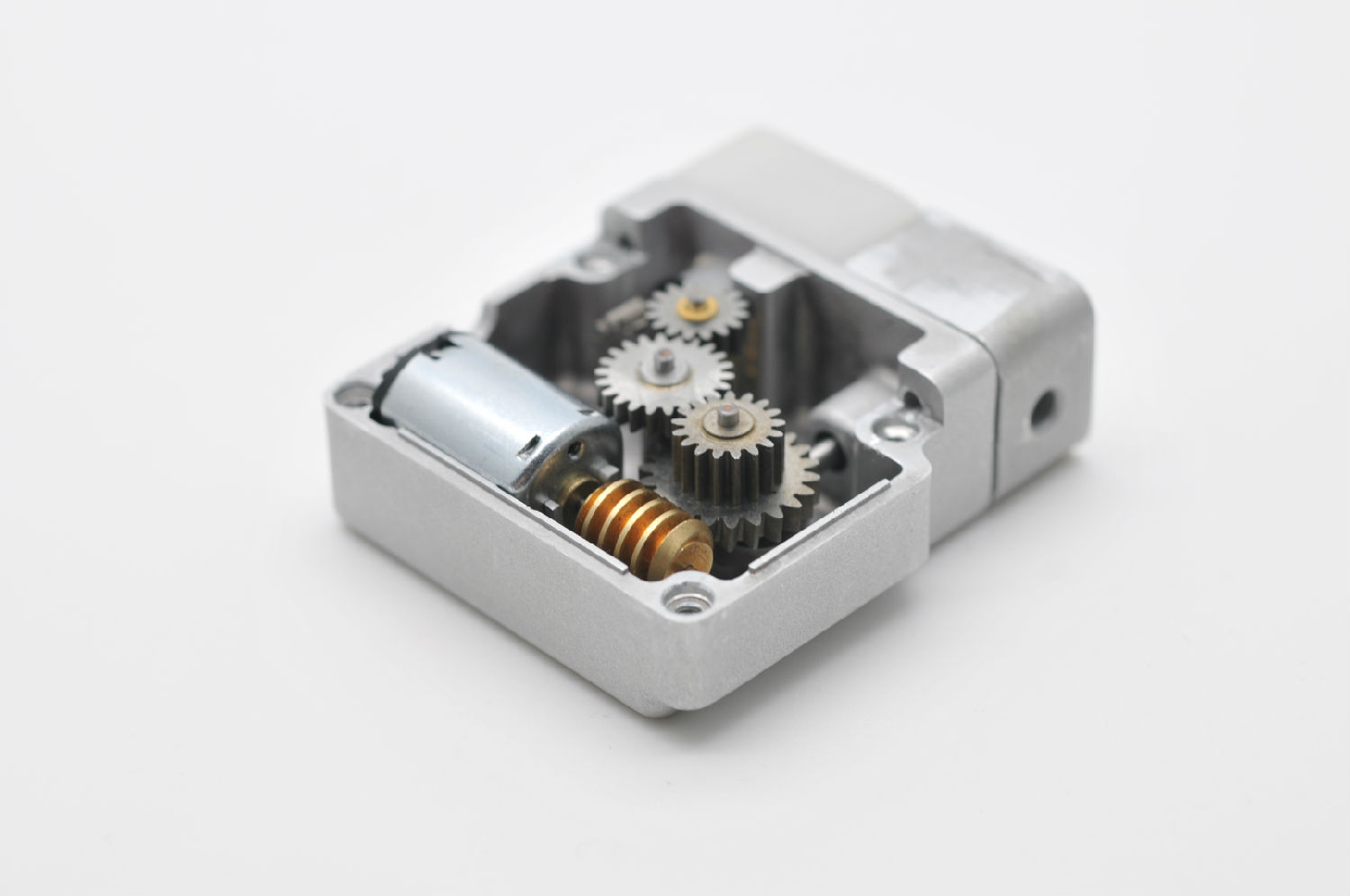 Project Name: Intelligent Automatic Reclosing Gearbox
Project Introduction: The gearbox solution for automatic reclosing (miniature circuit breaker) adopts a helical worm gear multi-drive design, adjusts the transmission structure of automatic reclosing, optimizes its service life and performance, and fulfills the switching and closing of the intelligent circuit breaker. The intelligent reclosing device (circuit breaker gear motor) is used as an effective anti-accident measure on overhead transmission and power lines, except the process of cable transmission and power supply. When a circuit fault occurs, and relay protection causes the circuit breaker to trip, the automatic reclosing device causes the circuit breaker to close again after a short period, improving the reliability of power supply in the power system.
Achievement: The small PV grid-connected auto reclosing gearbox developed and designed by ZHAOWEI, focuses on electrical and mechanical service life, which avoids Intermittent voltage faults in distributed PV-generation, and enhances the continuity of receiving electricity.