Empowering Intelligent Cockpits: drive system for automotive screens
Today, driving is no longer a case of just turning a wheel, pushing pedals, and pulling levers, but a comprehensive experience of traveling, entertaining, and relaxing. To fulfill people's future imagination of automobiles, the intelligent cockpit is coming.
The next evolution
Automobiles today are not the only means of transportation they once were. More advanced technologies are beginning to find their way into our vehicles, which is the start of the development of intelligent cockpits. The concept of an intelligent cockpit is developed from the digital cockpit, which integrates smart technologies with multiple driving functions, such as voice recognition for vehicle commands and entertainment and navigation systems. The emergence of intelligent cockpit system not only enable safe driving with the driving voice assistants systems equipped but also satisfy the individualized requirement no matter driver or passengers. Also, the technology represents an extension of the home or office environment giving a new in-vehicle experience more than driving.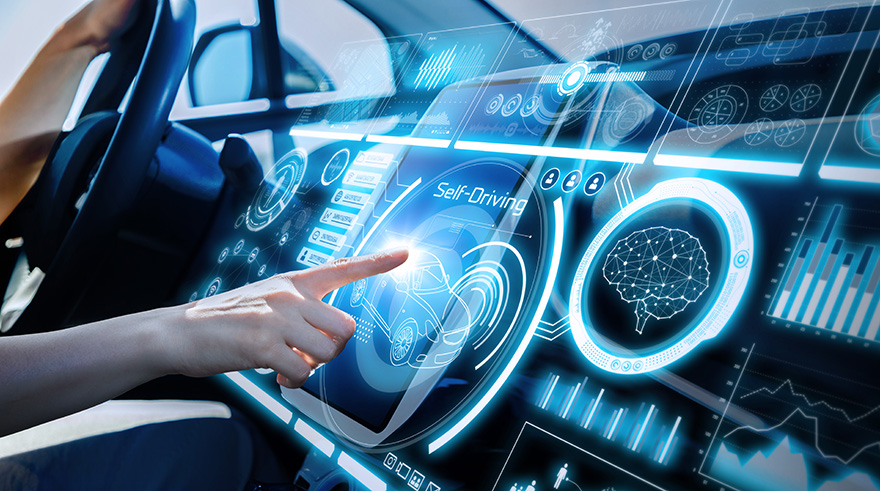 Drive solutions for infotainment screens
The digital cockpit reconfigures how we experience our vehicles from the inside. The most obvious change is that central in-vehicle infotainment (IVI) consoles are being replaced by large infotainment touchscreens. When Tesla first equipped a large infotainment touchscreen in 2019, a new wave of the center display was blown into the automotive industry making the user interface intuitive in a conversation for another day, which provides carmakers more customization opportunities.
ZHAOWEI comes up with two types of drive system solutions for large infotainment touchscreens. First is the drive system for the roof monitor. Automotive roof monitor, also called flip monitor, overhead monitor, or ceiling monitor, is the easiest way to add a video system to the vehicle. Our roof monitor drive system adopts the design of worm gear with a motor, using the propulsive force of the pushrod and the gravity of the display to realize the opening and closing of the roof monitor. This drive system connects with screen assembly, its actuator is enclosed in a shell along its shaft. This system drives a shaft to rotate the screen assembly. can reduce the vibration noise caused by the poor concentricity of the transmission device.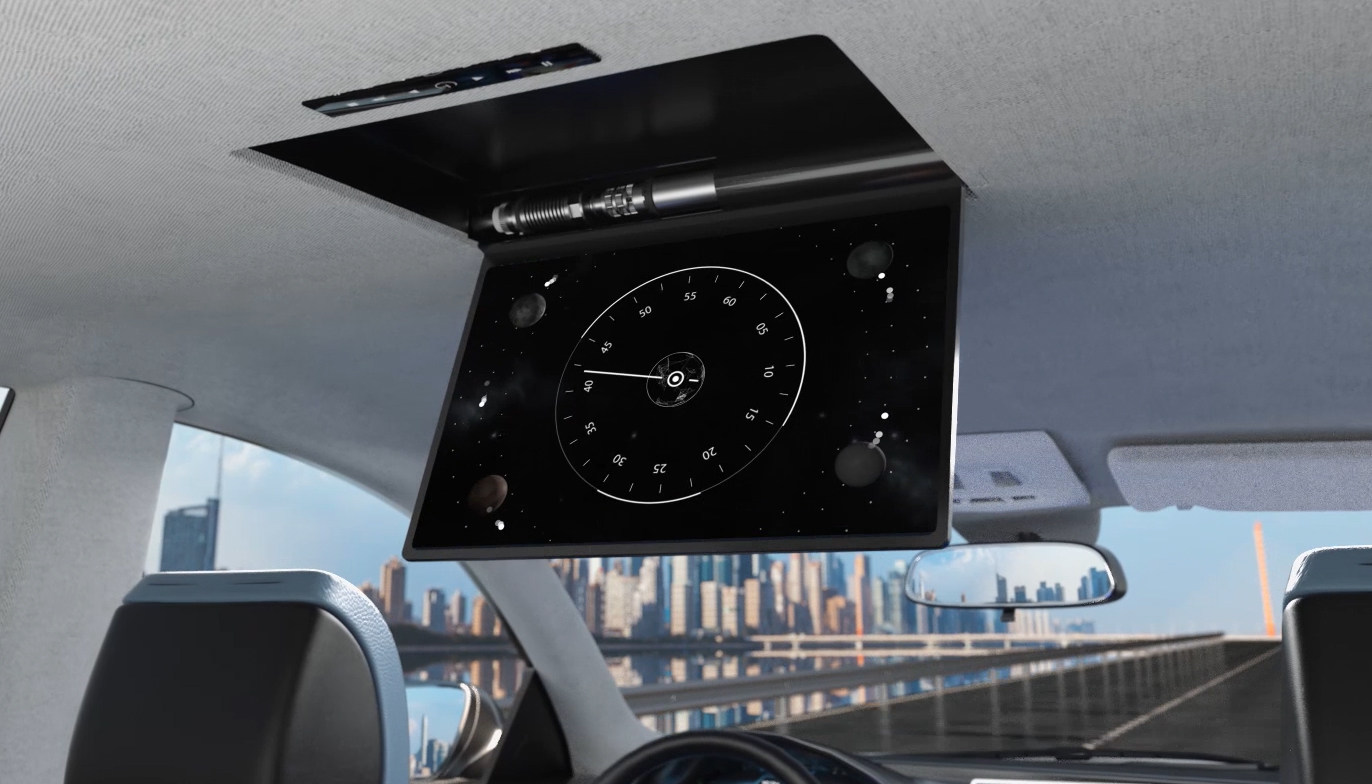 The second is the drive system for tilting display. Different from the rotating display allowing to change the screen direction, the tilting display is designed for drivers to ensure safe driving. ZHAOWEI's tilting display drive system adopts the design of a worm gear motor with parallel transmission to reduce speed and increase force and realizes the automotive display tilting up to 15°on each side. The drive system passes the high and low temperature test, vibration test, and impact test, as well as satisfies the requirement of working at high load with low noise.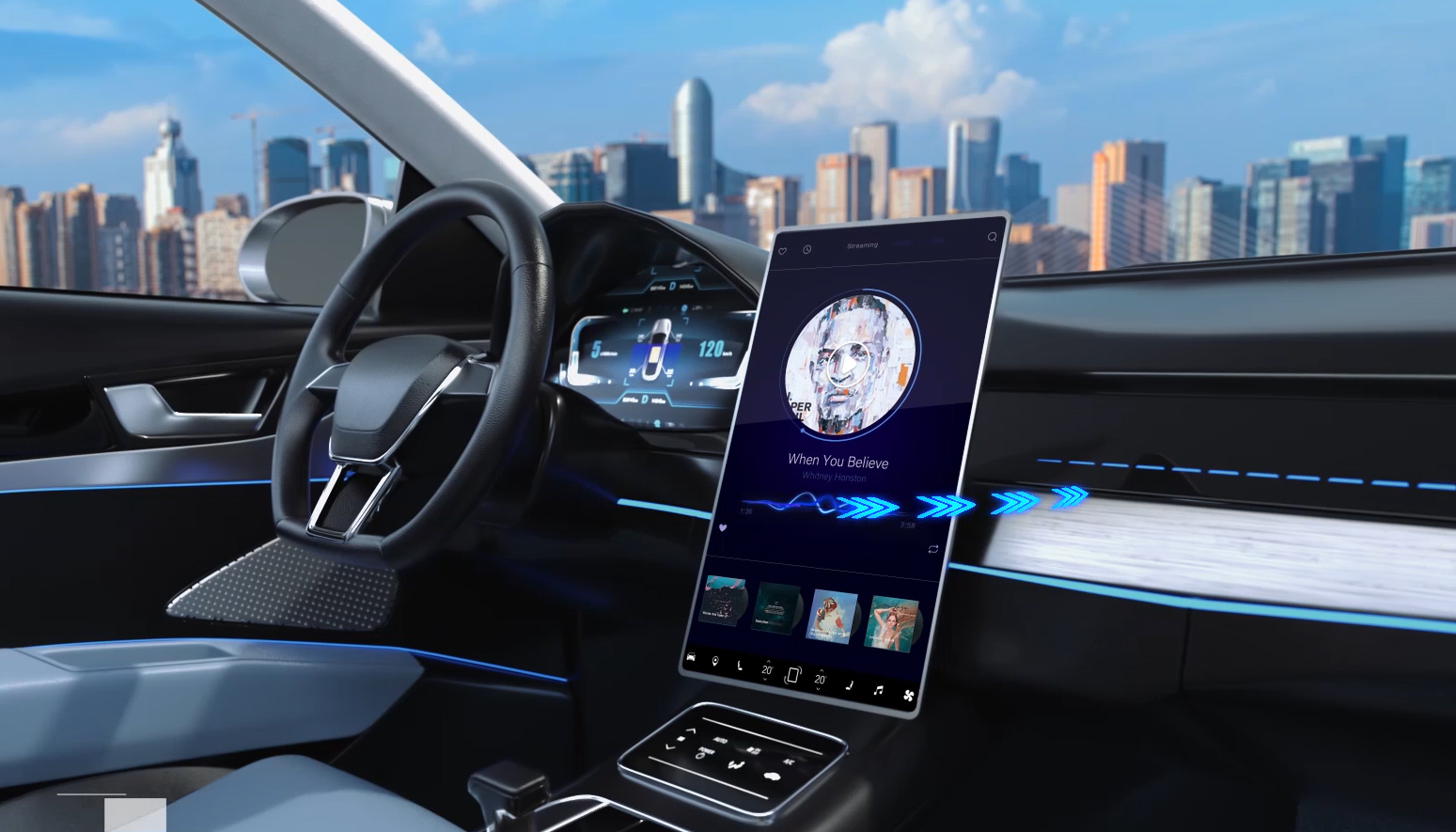 Towards intelligent cockpit
In an age of scenario-based interaction, the digital cockpit reconfigures how we experience our vehicles from the inside. For 20 years, ZHAOWEI is committed to progress in the field of micro drives. Today, we will accelerate to the world of the intelligent cockpit and satisfy your future imagination