Electric Head Restraint Gearbox
In common traffic accidents such as rear-end collisions, passengers are vulnerable to neck injuries.Therefore,the active head restraint (AHR) are becoming increasingly popular in the market.ZHAOWEI gearbox for the AHR can greatly improve its effectiveness.
Modern cars are designed with safety in mind.Tailgating accidents account for a large proportion of traffic accidents and most tailgating accidents result in neck injuries.Neck injuries during low-speed tailgating can lead to whiplash and long-term neck pain.Improving the anti-whiplash function of seat headrests is of real economic and social significance.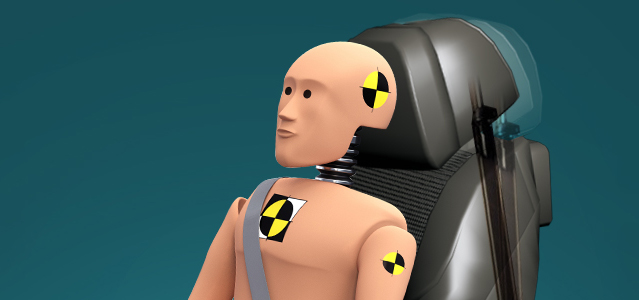 The AHR is a mechanical system. Within it, the upper cushion support is a pressure plate connected to the seatback through a connecting rod. When a car is rear-ended, the passenger's body is impacted. First, the impact force hits the backrest and pushes the pressure plate back. The headrest is pushed forward to push the passenger's head and neck, preventing or reducing the possibility of injury before the head and neck swing. The collision activation device is placed inside the headrest. When activated, the device moves the entire headrest upward using a metal support column to protect the head and neck of the passenger.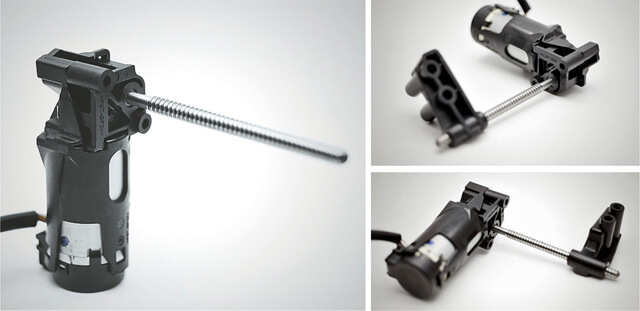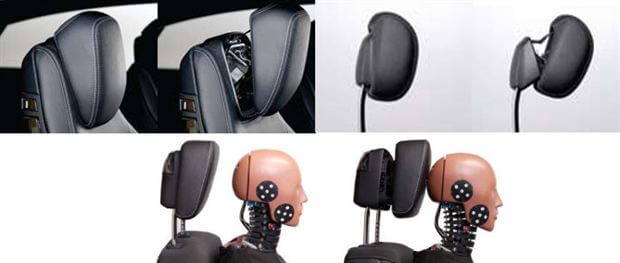 Electric Head Restraint Gearbox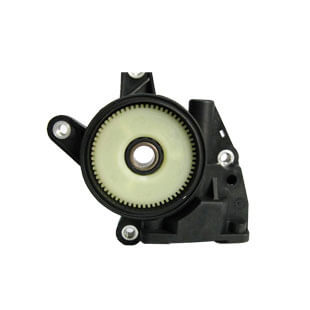 Electric Head Restraint Gear Motor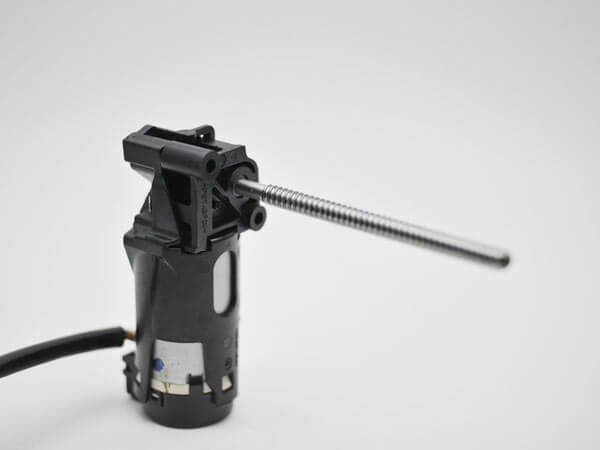 ZHAOWEI Gear Motor for AHR
Drive System for Active Headrest
The headrest mechanism includes a control module, a drive motor, and a connecting drive mechanism. The control system and the drive motor interact using signals. The connecting drive mechanism includes an upper cross link mechanism arranged in parallel, a lower crosslink mechanism, and a drive screw connected to the motor. When a dangerous situation occurs, the control module uses a single-chip microcomputer or on-board computer to control the forward rotation of the motor. When the two nuts move toward each other, the head restraint is unfolded through the connecting drive mechanism. When dangerous conditions are eliminated, the control motor will reverse. The two nuts move backward, and the cushion mechanism folds the headrest.
The drive motor/gearbox must meet specific requirements. It must be quiet, reliable, start quickly, and have strong vibration resistance. All of these requirements can be met by the ZHAOWEI gearbox.
The AHR gearbox mentioned above has been developed for specific customers. It can also be customized according to customer requirements.
In addition to electric head restraint, we also provide solutions for automotive charging plug actuator, automotive damper actuator, automotive gauge, EPB, EPS, ABS, automotive tailgate support rod, automotive tailgate latch lock, automotive window, foldable rearview mirror and automotive lifting speaker.