Drive System for Intelligent Lift Socket
Sockets are a common household feature. Traditional sockets are fixed on the wall and cannot be moved. When the cord of the plug is too short, an extendable socked may be required, especially when the household appliance is too heavy to move. The problem with this lies in that this solution creates a fire hazard when the socket isn't functioning properly. This is especially dangerous when children are present. That's why here at ZHAOWEI, we recommend lift sockets. ZHAOWEI has developed a gear motor for intelligent lift sockets that goes up and down like an elevator.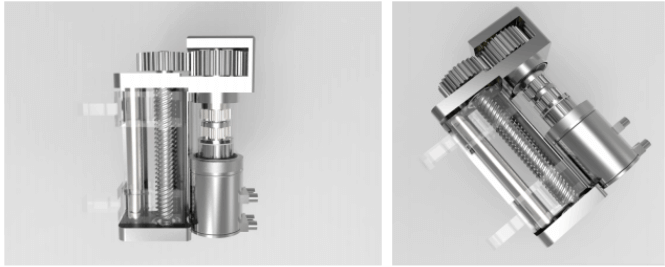 The ZHAOWEI micro-drive system can be used with intelligent lifting sockets. The sockets are embedded and installed under the table. You can press the button then the intelligent lifting of the socket takes place through the forward and reverse rotation of the lift motors. The lifting system of the lift socket consists of an inner board, gears, a cover rack, screw and lifting nut, battery, circuit board, and motor. The screw goes with the output shaft of the motor through the lifting nut, and the circuit board and the controller are connected through the signal. An 8mm planetary gearbox (reducer) with tiny modulus gears is used, which makes full use of the limited space. Due to its insert molding structure, the product is lightweight and enables the lift socket to hide under the desktop or pop up with just one button. The rising or falling process stops when potential obstacles are detected.

Parameters of the Gear Motor for Intelligent Socket
Voltage: 3.0-7.0V
Direction of Rotation: CW & CCW
Frequency: 2400pps
Stoke: 6-15cm
Time: 0.3-3S
Thrust: 400gf.cm
Noise: 50dB (tested in the distance of 10cm)
In this design, 2-stage, 3-stage, or 4-stage transmission is optional. The reduction ratio, output speed, and torque of the gearbox can be customized according to the customer requirements.
Market Trends
The smart home industry is growing quickly as demand increases. ZHAOWEI is committed to working with more electrical equipment manufacturers in the field of micro gear transmission to improve their products and allow them to develop more products that align with consumer trends.