E-Cigarettes Intelligent Cleaning Motor
Introduction
ZHAOWEI micro drive system can be applied to the intelligent cleaning of e-cigarettes. Adding the moving components of the lifting system gearbox to the e-cigarette heater's drive structure, and taking advantage of the output speed and torque of the motor and the length and material of the bristles can keep the friction between the bristles and the vape controlled in a suitable range. Sediments and residues can be quickly cleaned without damaging the heater, which not only significantly reduces the time cost for cleaning and maintenance but also solves the hard problems of e-cigarette cartridges' push-pull and cleaning.
As people's awareness of health continues to grow, e-cigarettes receive more and more attention as an emerging substitute for traditional tobacco. Heating non-combustion products is prone to deposit residues and small amounts of tar in the cigarette cavity. Fail to clean them in time can affect heating performance during repeated use, while potentially cracking to produce harmful gases, greatly affecting subsequent smoking taste and users' health. Thus, it is necessary to clean e-cigarettes frequently during the using process.
The existing way of cleaning e-cigarettes requires removing the cap of the e-cigarette and rotating it manually for several times with a clean cotton swab. Such cleaning method would undoubtedly effect the vape users' experience. The frequent insertion of cigarette cartridges can cause cigarette flakes in the mouthpiece to fall on the main engine of the heater, make cleaning the main engine trivial and even residue harmful substances, affecting smoking taste and health. In response to the convenience requirement of e-cigarette use, ZHAOWEI applies intelligent drive control technology to the cleaning process, inserting the bracket which is attached to two bristles in the smoke cavity around the heater. One bristles is used to rub away dead ends and one bristle is used to adsorption dust and tar. Meanwhile, based on the working principle of micro gear drive system, a micro positive reversal lift and drop deceleration motor is installed in the e-cigarette cap. Once the cleaning button is pressed, the battery will drive the motor to rotate and clean.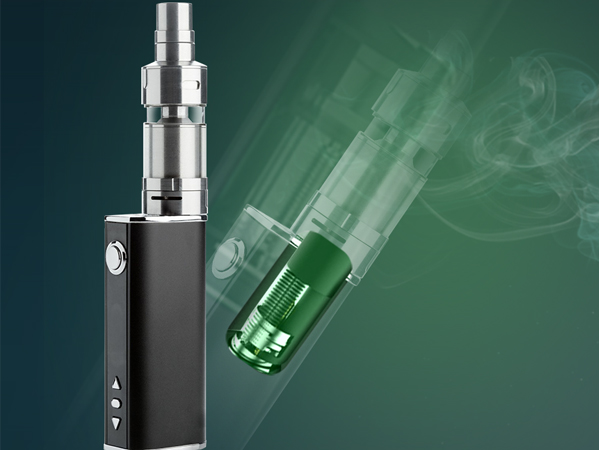 Future Trend
Developing from a product to an industry and finally a VAPE culture, the e-cigarette lifting motor means a lot to e-cigarette users. The application of ZHAOWEI micro drive system makes e-cigarette cleaning more convenient than traditional manual cleaning, and users can clean the cavity at anytime and anywhere. In addition, ZHAOWEI can design, manufacture, test and assembly e-cigarette gearboxes according to customers' needs.
In addition to E-cigarettes cleaning, we also provide solutions for rollable screen phone, water flosser, lifting camera, full-screen phone camera, learning tablets camera, earbuds charging case, dome camera, concealed E-cigarette, dishwasher, automatic litter box, coffee makers with grinder, logistics camera, intelligent lift socket, portable photo printer, smart bike lock, electric screwdriver, smart lockers for packages, anti-myopia smart pen and smart mouse.