Gear Motor for Automatic Litter Box
There is no doubt that pets are the best partner of humans. However, cleaning your litter boxes is never a fun task. Thankfully, automatic litter boxes can help the cat raisers to do this annoying job.
Enable Your Cat to Stay Alone at Home
For all cat raisers, the automatic litter box may be one of the greatest inventions, which helps them get rid of the trouble of scooping cat litter. Compared to a traditional litter box, the automatic litter box can be self-cleaning to reduce odors and provide cats with a fresh litter bed for every use. When your cats stay alone at home, the automatic litter box can meet the need of the cat to keep clean, which prevents messes with your favorite rug and sofa.
Drive System by ZHAOWEI
The automatic litter box is driven by the micro transmission system, which consists of a drive motor and gearboxes. One of the important functions of the electric litter box is to separate the waste clumps automatically and quickly without disturbing your cats. To achieve the requirements, the drive system for the automatic litter box uses a DC motor as its drive motor with the advantage of small size, compact structure, and low noise. The planetary gearbox inside the drive system realizes precise control of the rotation speed and torque of the gear motor. The noise of ZHAOWEI's gear motor for an automatic litter box is lower 48db (test in 10cm), no-load speed is 300±10% rpm, and working temperature is -40℃~85℃ (-104℉~185℉).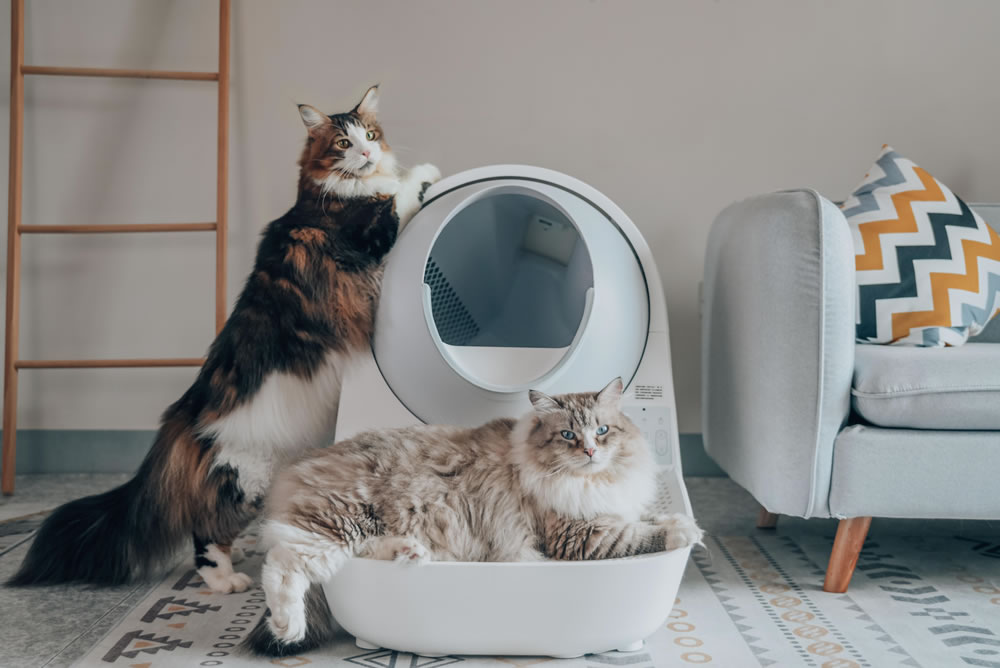 Smart Home Devices Make Life Easier
Today, the smart home is not just a futuristic concept, but a reality in our lives. The use of automatic feeders, automatic fountains, automatic litter boxes, and other automatic devices is a common way to raise pets. Thanks to smart home devices, our lives have become increasingly easier. ZHAOWEI has developed and designed corresponding products to realize the broader layout of the smart home, such as robot vacuum gear motor, sensor trash can lid gear motor, smart toilet lid, etc. Let's see the intelligent life together in the future.