Gearboxes for Smart Lockers for Packages
The ZHAOWEI micro-drive system can be used with smart lockers for packages. 4MM, 6MM, 10MM planetary gearboxes are combined with stepper motor for logistics cameras to achieve compact size and high torque requirements. It allows for multi-angle monitoring of the logistics cameras for smart lockers. With the rapid development of e-commerce, the rise of new retail has created new requirements for the logistics distribution system. Purely labor-intensive terminal delivery cannot keep pace with the growth rate of packages. Even if the courier delivers 300 or 500 packages a day, this may exceed their delivery limit. As such, efficient distribution remains a challenge in e-commerce development. The emergence of smart lockers for packages frees the couriers from spending extra time waiting for the recipient of the package and going to each residence individually, saving on costs for delivery companies.
Intelligence and technology have become the future trend of the logistics and delivery industry. ZHAOWEI can help companies achieve their goals with gearboxes for smart logistics cabinet locks and gearboxes for logistics cameras. Combined with the Internet of Things, these products can allow for storage of goods and improve theft detection. The intelligent logistics cabinet terminal is based on embedded technology. It collects data using various sensors such as RFID and cameras and then transmits the collected data to the controller for processing. Then, various sensors are used for operation of the entire terminal, including SMS reminders, RFID identification, camera monitoring, etc.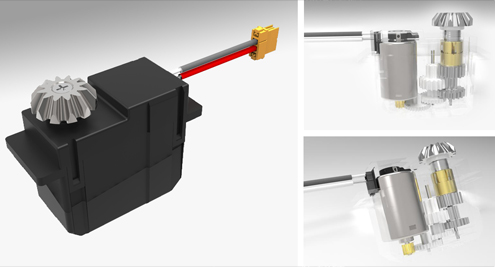 Gear Motor for Smart Lockers for Packages
The unlocking pin of cabinet locks is generally controlled by the front panel. The ZHAOWEI gear motor for intelligent logistics cabinet locks integrates a gearbox and a motor in the transmission device of the lock cylinder. The unlocking and locking functions of the lock cylinder can be effectively controlled by the transmission of the gear motor. This design makes the lock cylinder controllable, highly reliable (to avoid situations where the smart lock cannot be opened), and have a long life, making the smart door lock safe and reliable.
The ZHAOWEI gearbox for intelligent express cabinet locks is suitable for cabinets such as storage cabinets, letterboxes, logistics cabinets, file cabinets, meter boxes, lockers, vending machines, exhibition cabinets, and more. It's widely used in schools, communities, hotels, factories, banks, supermarkets, and other places.
With the improvement of the 5G network system, the use and development of smart lockers for packages is an inevitable trend in the development of terminal logistics. Lockers for packages are fundamental in the building of smart cities, especially since level of intelligence of terminal distribution will also continue to improve.
Specifications of ZHAOWEI gearbox for intelligent express cabinet are as follows: diameters: 3.4, 4, 6, 8, 10, 12, 16, 20, 22, 28, 32, 38 mm; voltage: 1.5–24V, power: 0.01-40W; output speed: 5–2000rpm; reduction ratio: 5–1500; output torque: 1 gf. cm–50 kgf.cm. At ZHAOWEI, different gearboxes for intelligent transmission can be customized according to customer needs, covering all aspects ranging from R&D, design, production, testing, and assembly.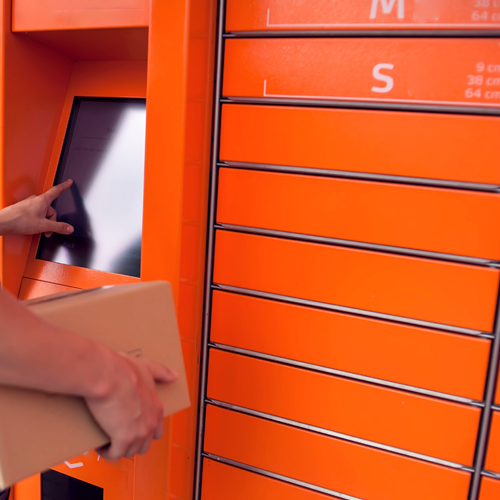 Intelligent Express Cabinet Gearbox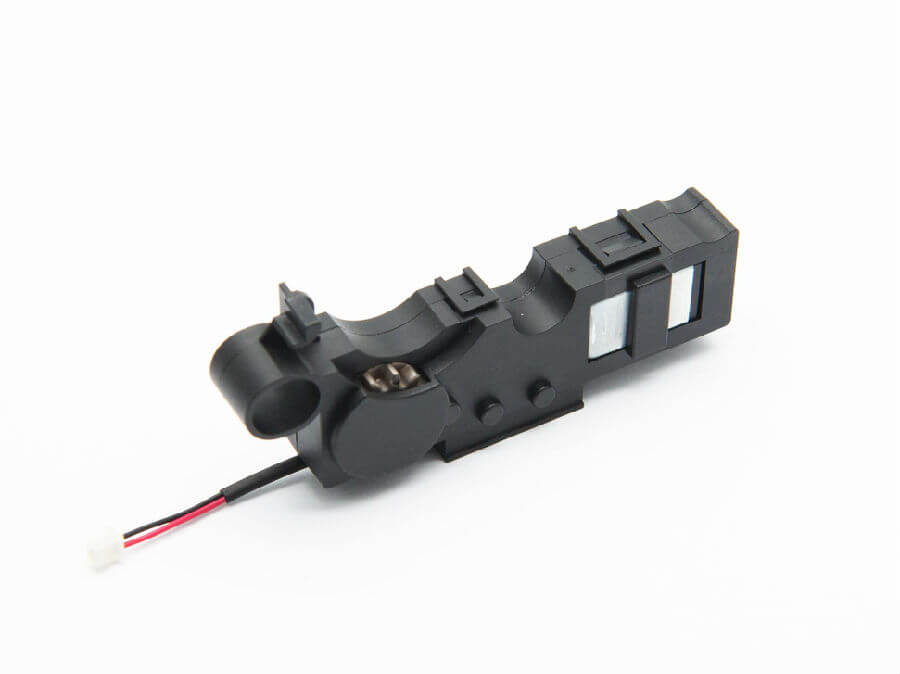 Gear Motor for Smart Parcel Locker