The ZHAOWEI micro drive system can be used with smart mice. It enables signal transformation in a short time through the transmission of permanent magnet DC motors and parallel gears. This design allows for stable operation and a long service life for the smart mouse. It has been more than 50 years since the basic mouse with a clicking function was invented. The mouse is now developing in a user-friendly direction and latest models are equipped with more sensitive optical sensors, are easier to use, and even include wireless technology. Smart mice are more comfortable and ergonomic.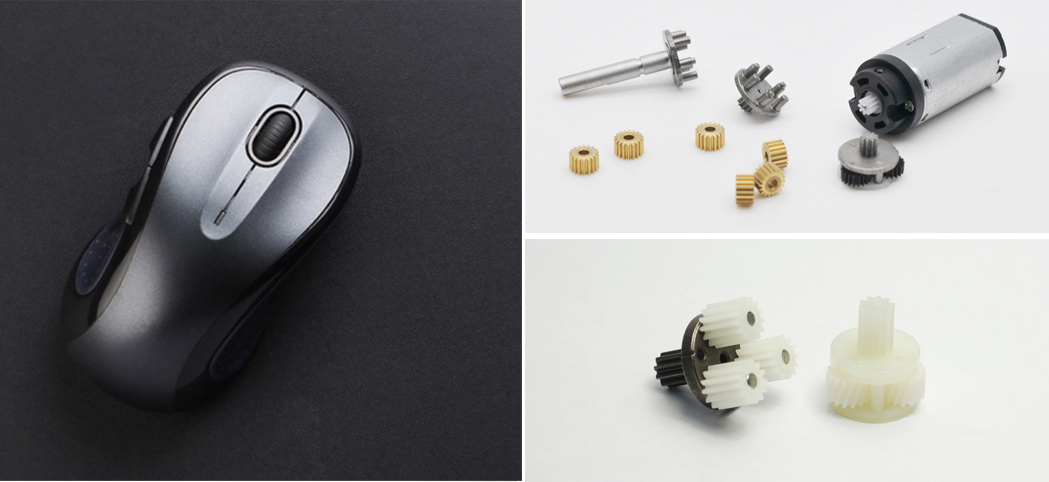 The gearbox for the smart mice mentioned above has been developed for specific customers. It can also be customized according to customer requirements.
In addition to the smart mouse, we also provide solutions for E-cigarettes cleaning, rollable screen phone, water flosser, lifting camera, full-screen phone camera, learning tablets camera, earbuds charging case, dome camera, concealed E-cigarette, dishwasher, automatic litter box, coffee makers with grinder, logistics camera, intelligent lift socket, portable photo printer, smart bike lock, electric screwdriver, smart lockers for packages and anti-myopia smart pen.