Gearboxes for Electric Lifting Mosquito Net
During the hot summer months, the appearance of mosquitoes is inevitable. Households often tend to use mosquito nets to repel mosquitoes. Most traditional mosquito nets require users to manually attach them, and despite their beautiful style, mosquitoes tend to still get into the net easily. To prevent this, some mosquito net manufacturers have designed nets to resemble yurts, but it sometimes becomes more of a hindrance than help.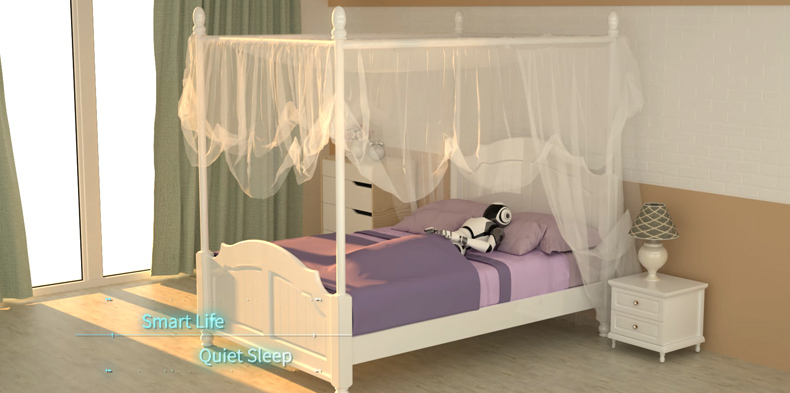 The ZHAOWEI Micro Drive System can be used for intelligent lifting mosquito nets. It adopts a 16mm planetary gearbox, combined with a lifting push rod motor structure. The low rpm gear motor is placed at each lifting traction point of the mosquito net to enable the lifting of the mosquito net. The planetary gearbox transmission system allows the intelligent lowering of the mosquito net body through the reversal of the screw, based on the traction force of the mosquito net. One end of the mosquito net lifting rope is connected with the reel, and the other end passes through a row of small rings below to connect the tent. The motor placed in the cavity starts to horizontally rotate the reel, spreading the mosquito net horizontally. Through the forward rotation function of the lifting mosquito net gearbox, combined with the horizontal winding of the rotation reel, the lifting of the smart electric mosquito net is fulfilled.
Our lifting mosquito net gearbox structure provides two-stage, three-stage, and four-stage transmission changes, producing low-noise, and intelligent height adjustment. The reduction ratio, output torque and speed can be customized according to our clients' requirements.
Future Trends
With the development of 5G and smart home systems, our lives are becoming more intelligent. The emergence of lift-type mosquito nets is part of this trend. It can solve the space occupied by mosquito nets, and simultaneously enrich lives. We can easily customize various types of micro gear drive systems, from design, R&D, and manufacturing according to the market demand of smart home manufacturers.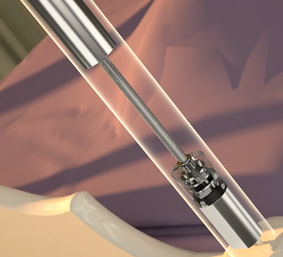 Traditional Mosquito Net