Hard Floor Cleaner Navigates Your Life
Cleanliness is one of the activities we must do. Using a good cleaning machine can deliver better results, be more efficient and improve indoor air quality. Among several types of cleaning machines such as robot vacuum cleaners, stick vacuum cleaners, and upright vacuum cleaners, the smart hard floor vacuum cleaner is a better choice for its comprehensive functions.
Why do people choose to use the hard floor vacuum cleaner?
Cleaning floors is an annoying work for people must do regular cleaning to protect and preserve the protective finish on hard floors and add to the durability and longevity of the flooring system over time. Today, more and more people prefer using hard floor cleaner to do their regular cleaning. Compared to traditional vacuum cleaners, the hard floor cleaners have wet mode and dry mode allowing users to wash and dry the floors at the same time, which significantly cuts down the time and effort spent cleaning. Also, the hard floor cleaners perform better than traditional vacuum cleaners in removing large and small debris from hard flooring like hardwood, tile, or linoleum and cleaning along floor edges.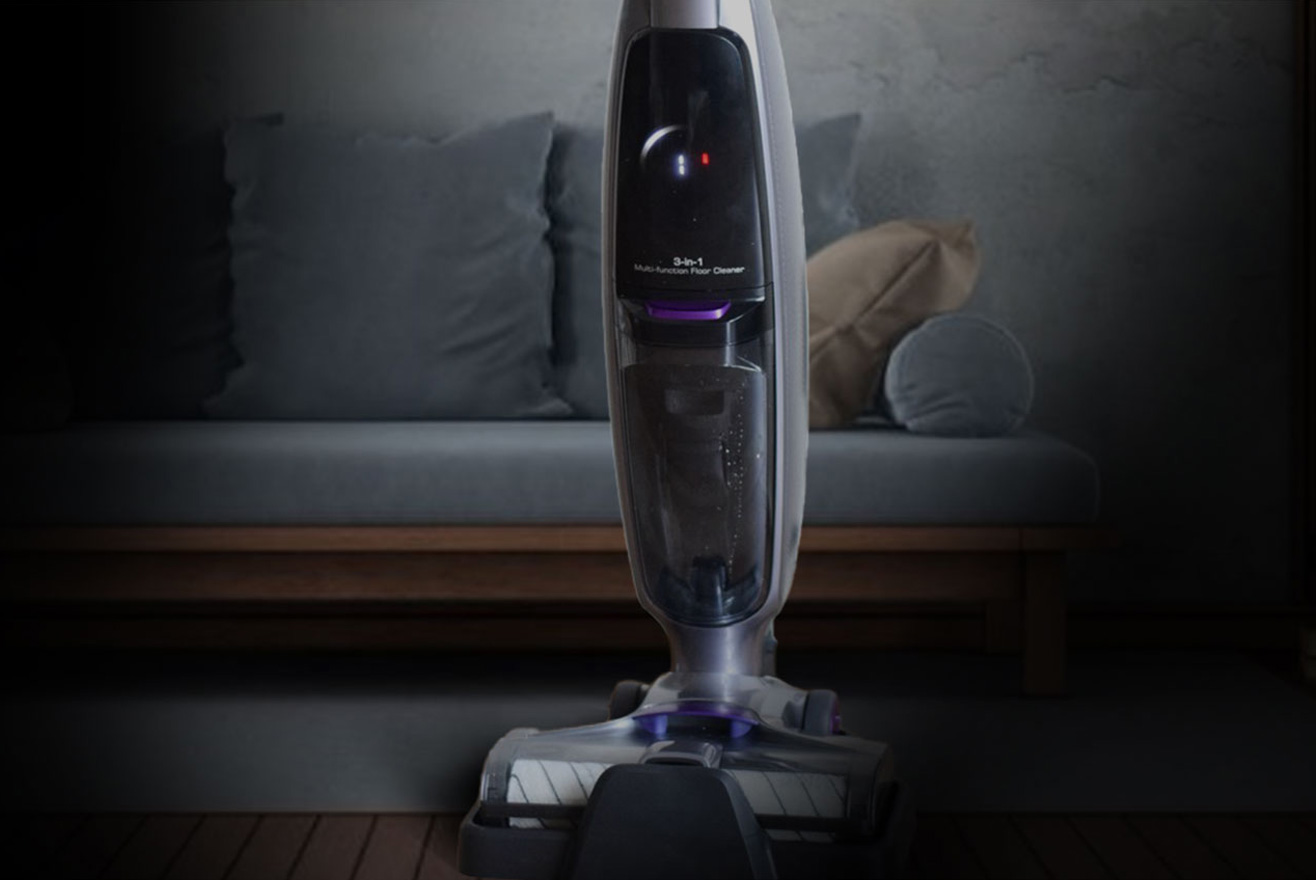 How could a hard floor vacuum cleaners achieve the above functions?
In order to achieve the above functions, the micro drive system is embedded into the machine. The micro drive system usually consists of drive motors and planetary gearboxes, whose diameter usually is less than 38mm. With the advantages of low noise and high torque, the micro drive system is widely applied in the field of automotive, smart home, robots, and communication.
The hard floor cleaner consists of roll brushes (brush plate + scraper + motor), suction motor, clear water tank, sewage tank, battery, LED display, etc. Most of the cleaners on the market are poor in cleaning capacity but sales in high price. ZHAOWEI's hard floor cleaner drive module consists of a high-performance DC motor and gear parallel transmission mechanism, which can provide dustproof and waterproof function according to the customer's need. When the sweeping signal is imputed, the driving gear mesh with the driven gear transmits power according to defined parameters to move the upright vacuum drum to sweep.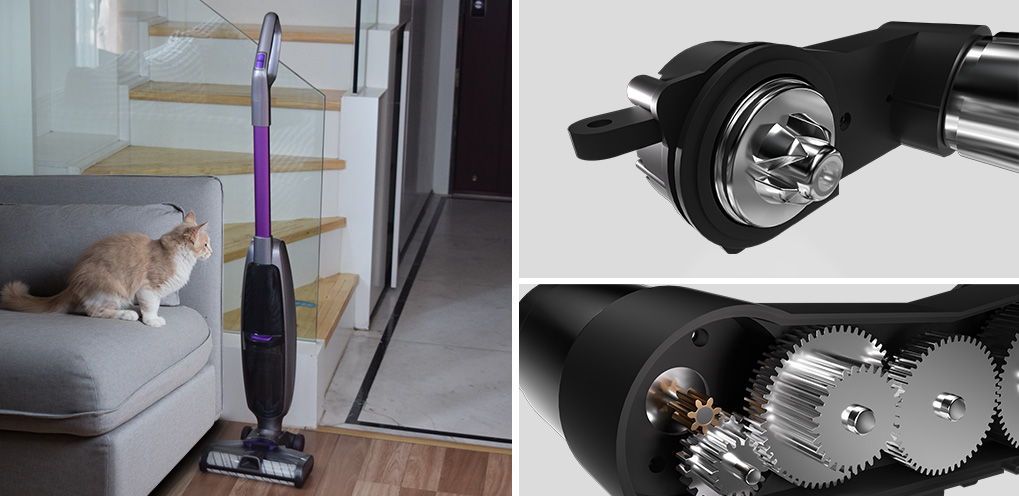 What's the future trend of the hard floor vacuum cleaner industry?
By adding intelligent sensing algorithms to wet/dry vacuum, the hard floor cleaner can achieve automatic coming out water and rolling brush. Therefore the technical barriers in the industry are low. Entering the market from an intelligent angle can help companies provide product differentiation, enhance user stickiness, and increase the difficulty of imitation. From the market feedback, the marginal effect brought by product intelligence is significant, as shown by using experience becoming the primary consideration of consumers instead of cost-effectiveness. Therefore, the hard floor vacuum cleaner has a broad market prospect.
ZHAOWEI has accumulated experience in smart home devices and has developed robot vacuum side brushes gearbox in collaboration with home appliance and smart home manufacturers. We can collaborate with manufacturers to solve the market pain points and empower the hard floor cleaner to achieve business value