Gear Motors for TV Sliding Soundbar
ZHAOWEI's gear motor can be installed in a TV's sliding soundbar. It uses a high-precision linear positioning system, combined with a lead screw on the stepper motor, and a telescopic gearbox for the TV sliding soundbar. The system features an open-loop control of the stepper, that is durable, with high torque density. Intelligently retractable audio components are hidden behind the TV screen when the TV audio is not needed, creating greater visual space. When the TV audio is needed, the TV soundbar subtly pops out on demand. Despite being equipped with micro gears, the drive system remarkably produces a bass-heavy sound quality, adding a cinematic touch.
In-home "theatres" are fast becoming a trend. The demands for "high definition" and "intelligence" on televisions have been on the rise. Increasing supplies of higher bandwidth, and the development of big-screened 4K smart TVs, have introduced smart TVs into millions of households. Achieving a cinematic feel is highly-dependent on audio and visual quality. In cinemas, the audio-visual effect is integrated into the interior aesthetic elements, creating a better audiovisual space that integrates sound, light and aesthetics. In order to achieve a similar experience in a private home theater, many households have equipped their televisions with wireless Bluetooth surround sound subwoofers, also known as TV Companion. These subwoofers are usually wall-mounted, but can become a hindrance due to the sound produced, and space they occupy.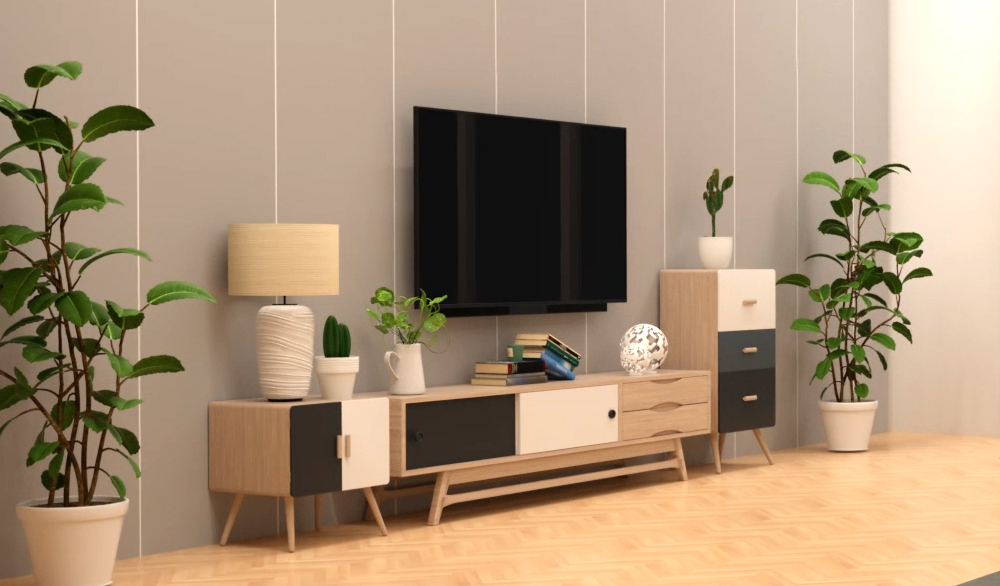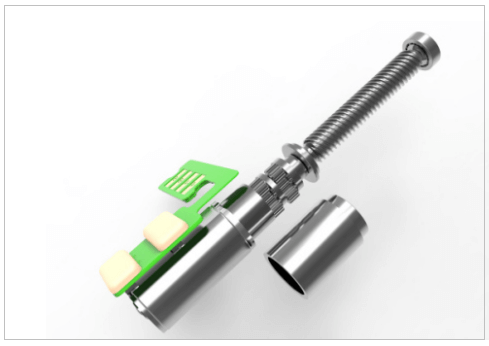 Gearbox for TV Sliding Soundbar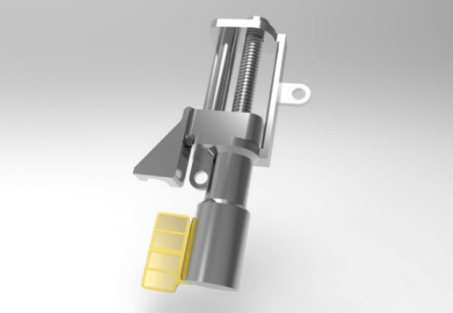 Lifting Gear Module
Flexible and Customizable
Smart TV design typically varies between manufacturers; some design the soundbar on either side of the TV, while others design the soundbar to be on the top or at the bottom of the TV. ZHAOWEI takes the weight of the audio component itself into account when designing the drive gear structure of a sliding soundbar. This system solves a series of problems, including weak bearing, limited telescopic range, short service life, large power consumption, sliding out noisily, or rough lifting process due to lack of speed control. The lead screws in the structure are based on metric sizes (M1.2-M3). These can be assembled with the ZHAOWEI stepper motor driver system, which has a variety of standard specifications and customization services available. This facilitates the adaptation of different IDs from TV manufacturers around the world.
Stable, Low-noise, Compact
Televisions are now replacing computers and mobile devices when it comes to large-screen video services. Compact audio extensions, enabled by ZHAOWEI gear motors, suit the increasing trend of most consumers' requirements. The TV sliding reduction module from ZHAOWEI makes the sliding process more stable, and decreases the mechanical loss of TV audio. This meets the consumers' requirements of low noise, stability and expected speed. With the upgrade of bandwidth and the popularization of 5G, televisions can not only integrate AR technology, but also IT technology, acting as a smart home management center. ZHAOWEI will continue to manufacture micro drive systems and electronic drive modules for various enterprises of smart TV.