Gear Motors for TV Pop-up Camera
The ZHAOWEI Micro Drive System can be used on smart TV pop-up cameras. The power system of the camera is built into the TV set through the lifting gearbox structure, fulfilling the intelligent automatic hiding or lifting of the TV camera.
The WiFi era has brought the demise of traditional TV show-watching. With growing demands in smart connections and interactivity via TV screens, many manufacturers have begun adding a camera interface to the TV. Most of these cameras are external, and connected via USB, which may not be quite in tune with the style of an individual's home décor. Moreover, several of these cameras do not perform as interactively on smart TVs, inconveniencing consumers.
Intelligent & Stable
Because the space at the top of the TV set is limited, ZHAOWEI also takes size into consideration when designing the lifting TV camera. How were we able to use a compact camera with high torque to lift and descend stably, without affecting clarity?
A 4mm metal planetary gearhead with stepper motor is utilized to achieve intelligent and stable lifting, using a straight method for lifting, resulting in low-noise. In the lifting drive system, a 24V DC is used for power supply, and a 24V permanent magnet DC motor is used to drive power from the source. After the 24V DC power is supplied to the motor, the motor will start rotating uncontrollably. The stepper motor, combined with the planetary gearhead, carries out the first-stage deceleration. A nut is fixed on the inner tube, and the rotation of the pushrod turns like a screw. The TV camera pops up only after the nut is screwed. By switching the positive and negative poles of the 24V DC power supply, the motor reverses. This allows the module to descend, achieving the intelligent descending of the TV camera.
The planetary gearbox structure used in smart TV pop-up camera has 2-stage, 3-stage and 4-stage transmission changes. The reduction ratio, output speed and torque can be changed according to our clients' requirements.
By analyzing smart TV market trends, ZHAOWEI has found that consumers desire facial recognition and tracking functions. Micro drive technology has played a prominent role in achieving this desire. ZHAOWEI has also added a custom rotary gearbox structure to the bracket of each intelligent lifting camera, and the camera's connecting port above of the bracket. The planetary gearhead here is connecting to the Matlab real-time facial recognition and tracking algorithm, coded into the camera drive encoder, which intelligently adjusts facial recognition. This allows the camera to auto focus, and achieve facial tracking, resulting in smart, interactive communication.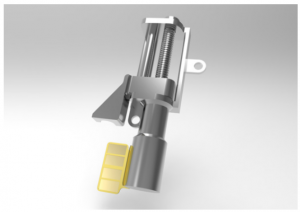 Small and Stable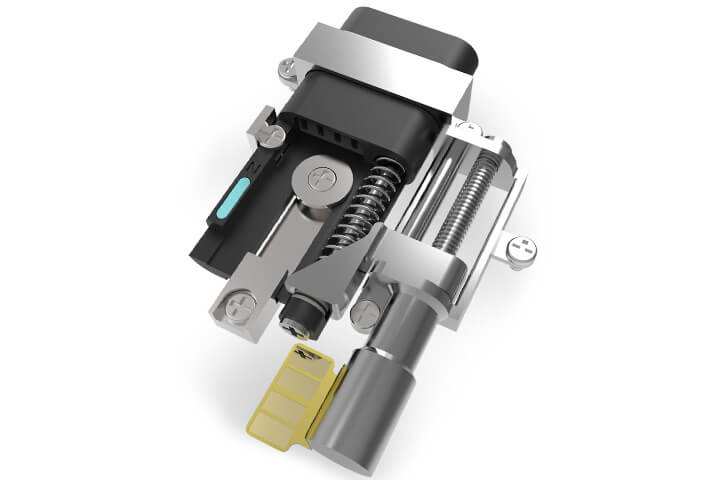 Lifting Drive System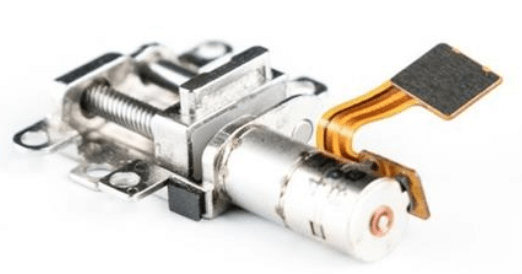 Customizable Application